Learning Outcomes
Outcomes for the Physical Therapist Assistant Program
The PTA program will:
1.  Provide assessment of all competencies expected of an entry-level Physical Therapist Assistant prior to graduation
2.  Provide the student with interactive lab, inpatient, and outpatient clinical experience across the lifespan development
3.  Be involved in community programs and disperse health information to the community yearly
4.  Host continuing education courses annually for the Physical Therapy profession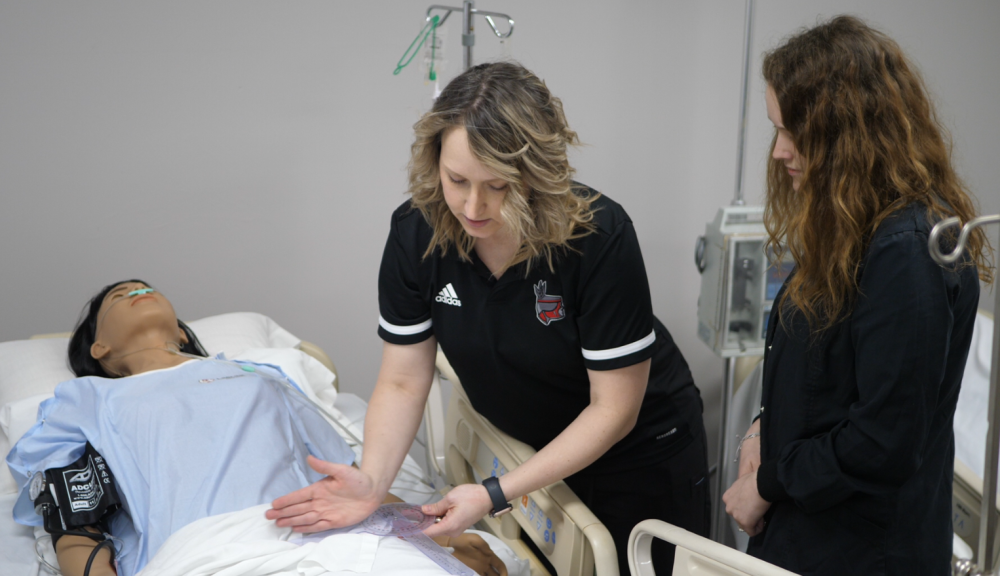 Effective August 16,2022, Wabash Valley College Physical Therapist Assistant Program has been granted Candidate for Accreditation status by the Commission on Accreditation in Physical Therapy Education (3030 Potomac Ave., Suite 100, Alexandria, Virginia 22305-3085; phone: 703-706-3245; email: accreditation@apta.org). If needing to contact the program/institution directly, please call (618) 263-5548 or email hoipkemierl@iecc.edu. Candidate for Accreditation is an accreditation status of affiliation with the Commission on Accreditation in Physical Therapy Education that indicates the program may matriculate students in technical/professional courses. Achievement of Candidate for Accreditation status does not assure that the program will be granted Initial Accreditation.
Candidacy is considered to be an accredited status, as such the credits and degree earned from a program with Candidacy status are considered, by CAPTE, to be from an accredited program. Therefore, students in the charter (first) class should be eligible to take the licensure exam even if CAPTE withholds accreditation at the end of the candidacy period. That said, it is up to each state licensing agency, not CAPTE, to determine who is eligible for licensure. Information on licensing requirements should be directed to the Federation of State Boards of Physical Therapy (FSBPT; www.fsbpt.org) or specific state boards (a list of state boards and contact information is available on FSBPT's website.)