Upcoming Training Courses
---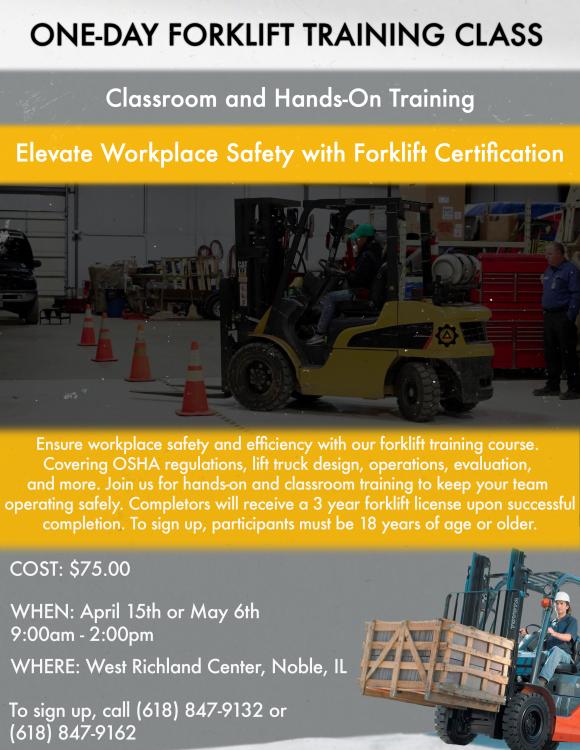 Ensure workplace safety and efficiency with our forklift training course. Covering OSHA regulations, lift truck design, operations, evaluation, and more. Join us for hands-on and classroom training to keep your team operating safely. Completors will receive a 3 year forklift license upon successful completion. To sign up, participants must be 18 years of age or older.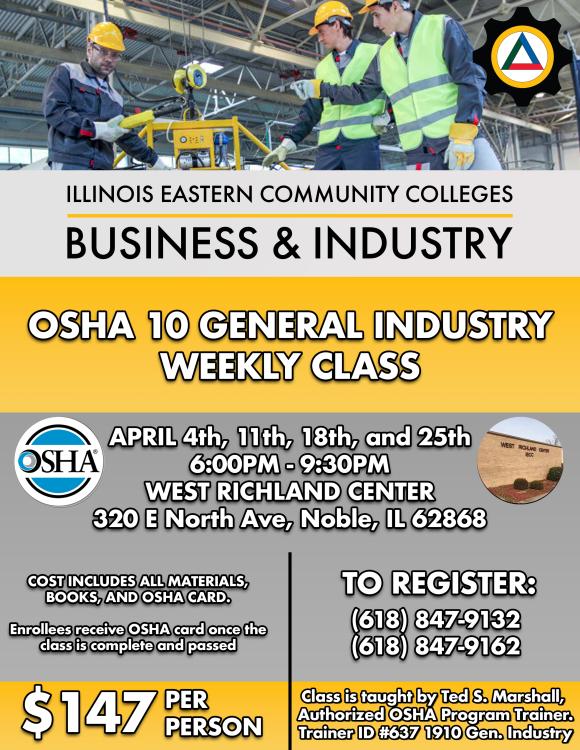 This class meets in April and is held on the 4th, 11th, 18th, and 25th.  The cost is $147 per person and this covers books, materials, and the OSHA card.  
OSHA 10 is held at the West Richland Center in Noble, Illinois.
To register: (618) 847-9132 or (618) 847-9162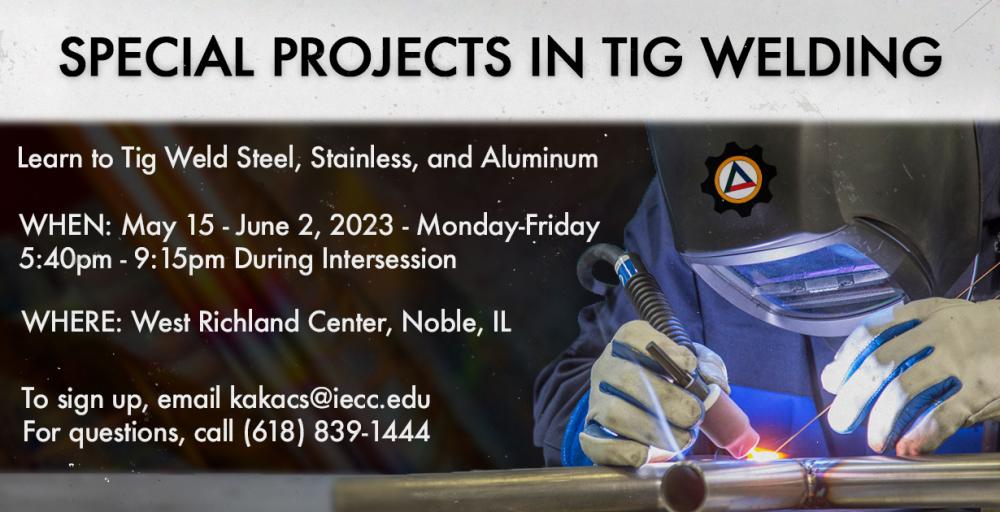 Learn to Tig weld steel, stainless, and aluminum with our Special Projects in Tig Welding course. Perfect for beginners or skilled welders in other processes, it covers all aspects of the process. The course meets Monday-Friday during intersession from 5:40-9:15 p.m. at the West Richland Center and successful completers will be able to weld in flat and horizontal positions.
The start date is May 15th and the course runs until June 2nd.
You'll also gain knowledge in ordering consumables and equipment. Whether you're new to welding or experienced, this course is for you.
For questions or registration, please call (618) 839-1444 or email kakacs@iecc.edu.
To view the full pdf, please CLICK HERE