PLEASE NOTE: ILLINOIS EASTERN COMMUNITY COLLEGES-OLNEY CENTRAL COLLEGE ASSOCIATE DEGREE NURSING PROGRAM IS ADMINISTERED AT ALL FOUR COLLEGE SITES WITHIN THE DISTRICT: FRONTIER COMMUNITY COLLEGE, LINCOLN TRAIL COLLEGE, OLNEY CENTRAL COLLEGE, AND WABASH VALLEY COLLEGE. ALL STUDENTS WHO ATTEND THE NURSING PROGRAM AT THESE SITES FALL UNDER THE ACEN ACCREDITATION UMBRELLA.
 
Accreditation is a voluntary, self-regulatory process. Through a peer review based on national standards and criteria, accreditation recognizes educational institutions for high standards of educational quality. This process also enhances quality improvement in nursing education.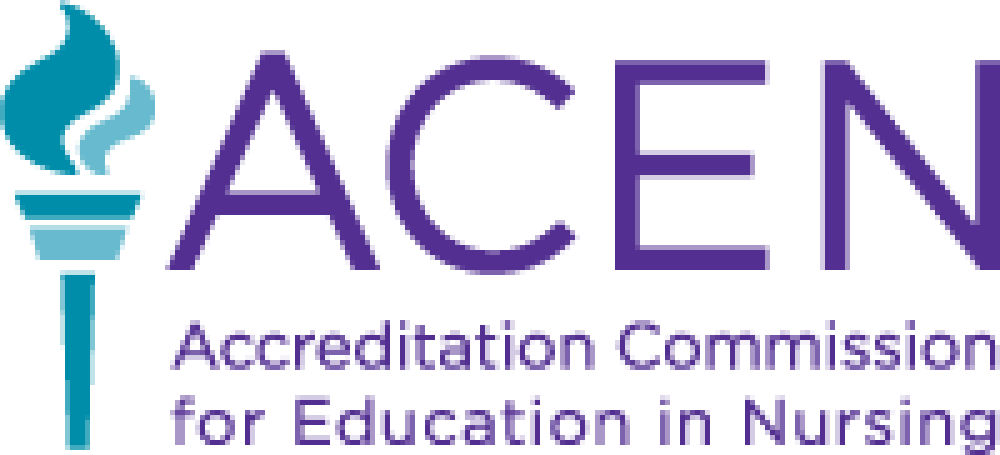 The Associate nursing program at Illinois Eastern Community Colleges-Olney Central College located in Olney, Illinois is accredited by the: 
Accreditation Commission for Education in Nursing (ACEN)
3390 Peachtree Road NE, Suite 1400, Atlanta, Georgia 30326
Phone: (404) 975-5000
website: acenursing.org
The most recent accreditation decision made by the ACEN Board of Commissioners for the Associate nursing program is Continuing Accreditation.
Our Associate Degree in Nursing program was awarded the maximum accreditation period of 8 years in 2016. Our next accreditation visit is in 2024.
Approval of a nursing program is provided by a state governmental regulatory body, the state board of nursing. This approval is necessary for a program to operate. Approval indicates the program meets state standards and graduates are eligible to take the licensing exam. Both the Associate Degree in Nursing program and the Practical Nursing Certificate program have had continuous approval since their inception by the Illinois Department of Financial and Professional Regulation, www.idfpr.illinois.gov.