Prospective Students
Persons interested in applying to the PTA program may contact Student Services at WVC to schedule an appointment with an advisor (618) 263-4999 Ext. 3149 and begin the application process. 
Application Requirements
Qualified applicants are ranked for admission into the WVC Physical Therapist Assistant program based on a composite score derived from the Test of Essential Academic Skills (TEAS)exam and GPA of specific high school science, social science, and mathematics courses or college level program support courses.
To qualify for ranking, prospective students must:
Complete an application to Wabash Valley College to be ranked for the fall semester
Verify residency
Submit transcripts (official High School or GED Equivalent and official transcripts from all post-secondary institutions).
Have achieved a minimum cumulative GPA of 2.5 for all college level courses, or if no college coursework has been completed, a cumulative high school GPA of 2.5. Students applying for the same year they graduate from high school must have a 2.5 GPA at the end of the first semester of their senior year to be eligible to apply. NOTE: Grades of F in college level courses from institutions outside of Illinois Eastern Community Colleges may be eligible for a grade forgiveness process for ranking purposes for acceptance into the PTA program. Grade forgiveness affects cumulative GPA for ranking purposes only. This grade forgiveness would be done manually, and only one time, and would not affect the applicant's official cumulative grade point average
Sign up for and take the TEAS exam (*be sure to sign up for the "Allied Health" program type and fill in Wabash Valley College information)
Submit results of the TEAS exam; the following guidelines apply:
The TEAS exam may be taken up to two (2) times per ranking period
Prior TEAS test scores may be used for ranking for admission consideration if the test was taken within 36 months of the ranking deadline; if the prior exam was more than 36 months before the ranking deadline, a new test shall be required
If the TEAS is taken at another institution, it is the student's responsibility to have test scores submitted to Wabash Valley College.
Applicants should contact the PTA Program Director Dr. Hoipkemier (hoipkemierl@iecc.edu or (618) 263-5548) for acceptance updates after taking the TEAS test
The cost of testing will be paid by the student.
All prospective students must review the Program Handbook. Contact the Program Director for additional application requirements. Applications are accepted until all seats are filled.
Required Technical Standards
Sufficient eyesight to observe patients, manipulate equipment, and evaluate patient care quality.
Sufficient hearing to assess patient needs and communicate verbally with other health care providers.
Satisfactory verbal and written skills to communicate promptly and effectively in English.
Sufficient gross and fine motor coordination to respond promptly, manipulate equipment, lift a minimum of fifty pounds, and ensure patient safety.
Satisfactory intellect, emotional, and mental functions to exercise independent judgment and discretion in the safe technical performance of patient care procedures.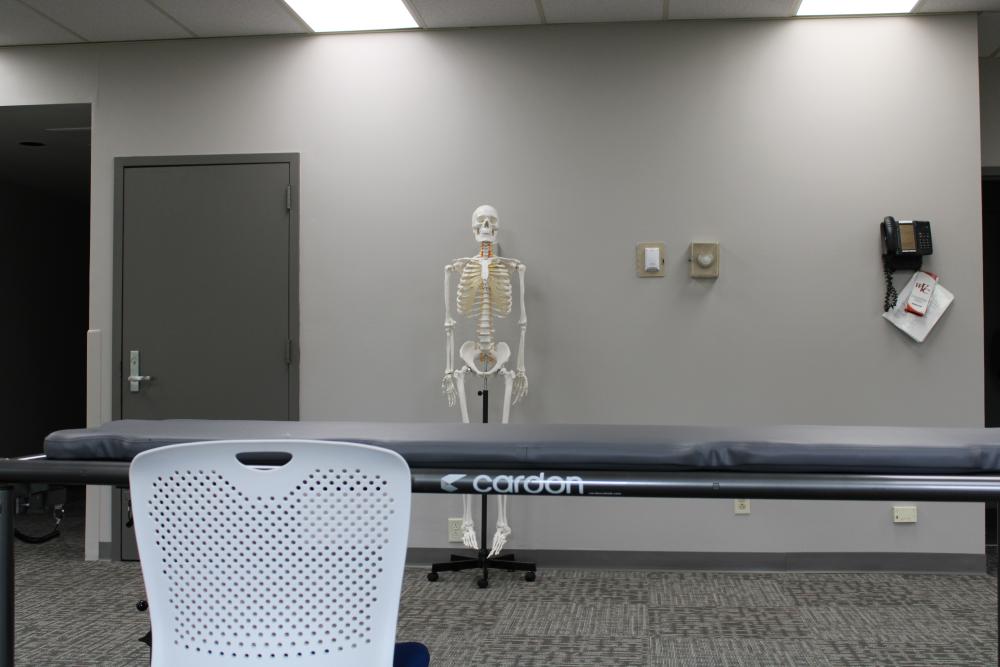 Effective August 16,2022, Wabash Valley College Physical Therapist Assistant Program has been granted Candidate for Accreditation status by the Commission on Accreditation in Physical Therapy Education (3030 Potomac Ave., Suite 100, Alexandria, Virginia 22305-3085; phone: 703-706-3245; email: accreditation@apta.org). If needing to contact the program/institution directly, please call (618) 263-5548 or email hoipkemierl@iecc.edu. Candidate for Accreditation is an accreditation status of affiliation with the Commission on Accreditation in Physical Therapy Education that indicates the program may matriculate students in technical/professional courses. Achievement of Candidate for Accreditation status does not assure that the program will be granted Initial Accreditation.
Candidacy is considered to be an accredited status, as such the credits and degree earned from a program with Candidacy status are considered, by CAPTE, to be from an accredited program. Therefore, students in the charter (first) class should be eligible to take the licensure exam even if CAPTE withholds accreditation at the end of the candidacy period. That said, it is up to each state licensing agency, not CAPTE, to determine who is eligible for licensure. Information on licensing requirements should be directed to the Federation of State Boards of Physical Therapy (FSBPT; www.fsbpt.org) or specific state boards (a list of state boards and contact information is available on FSBPT's website.)