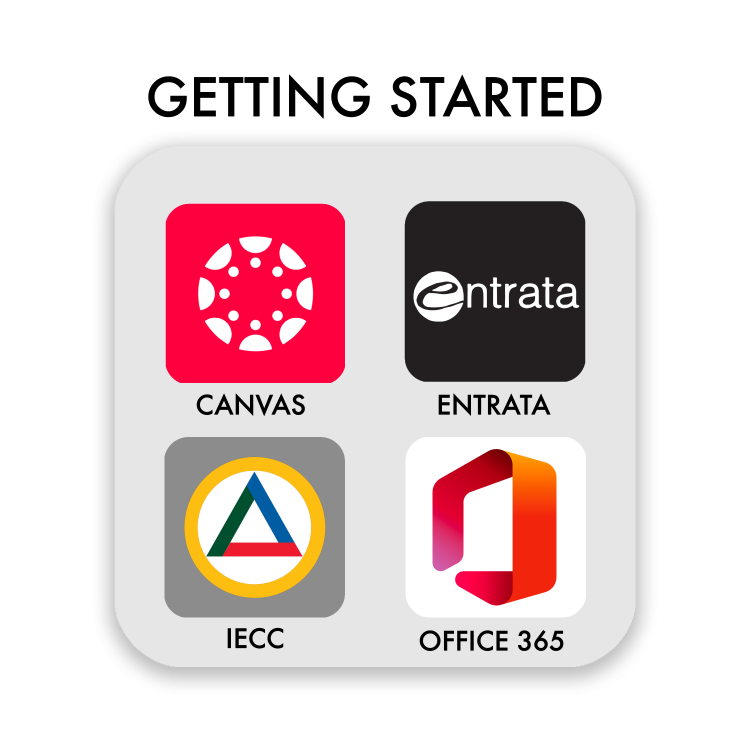 If you're a student at IECC registered for an online, hybrid, or HyFlex course, you'll benefit greatly from the required Getting Started tutorial. This free online tutorial course teaches students how to navigate the IECC Entrata Portal, Canvas (the IECC Learning Management System), and Microsoft Office 365 and takes approximately 30-60 minutes to complete.. By completing the tutorial, you'll learn to use web-based tools, access your IECC email account, receive emergency alerts, find online resources and programs, see your course schedules and grades, and discover Canvas features.
To access online, hybrid, or HyFlex courses, students must complete the tutorial before the first day of classes. The tutorial is available on the MyIECC Entrata portal for registered students only.
---
More on Microsoft Word
As mentioned, Microsoft Word is the word processing software program recommended for online learning classes. Students should use this program when preparing documents to be emailed to instructors. Instructors on IECC campuses utilize this program and may not be able to open documents prepared in software programs such as Word Perfect.  Microsoft Office 365 is available for download at no charge via the student's Entrata account. 
---
Recommended System Requirements
Click here to view recommended system requirements needed to access the Entrata portal and participate in online, hybrid, HyFlex. or web-enhanced  classes at IECC. 
---
Students will be expected to use Microsoft Office products such as Word and Powerpoint when taking courses in Canvas. Please visit the Help Desk if you are experiencing any technical issues.