The Olney Central College Music Department faculty bring a wide range of professional and academic experience to the classroom.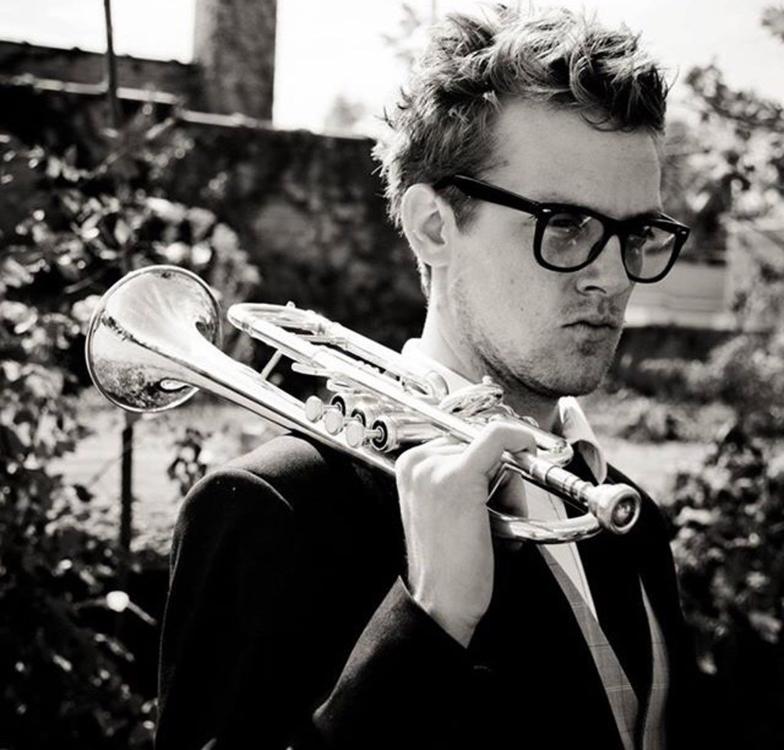 WadeBaker
Director of Bands
618-395-7777, ext. 2251
Wade Baker serves as Olney Central College's Director of Bands and teaches transfer-level music courses along with private lessons. 
The critically acclaimed Wade is an internationally touring jazz and blues musician who has collaborated with some of the genre's greatest masters. 
Wade has been nominated two-consecutive years for a Grammy Music Educator Award and has advanced as a quarter-finalist. The Grammy Music Educator Award is supported by the NAMM Foundation, the National Association for Music Education and the National Education Association, and recognizes the importance of music educators in the lives of their students. 
Since joining OCC in 2017, Wade has expanded the Music Department's performance-based classes creating new opportunities for both music and non-music majors to explore their talents. In addition to the Concert Band, Jazz Combo and Pep Band, OCC now offers a Contemporary Music Ensemble, Commercial Music Ensemble and Big Band.
Wade earned a bachelor's of science degree with a concentration in jazz studies from the University of Indianapolis and holds a master's of music degree in jazz studies from the Cincinnati Conservatory of Music.
Wade frequently performs on bass, drums, guitar, trumpet and flugelhorn alongside such notable ensembles as the Big Joe Duskin Jazz Orchestra, Bokeh Big Band, On the One, Desperado Country Band and the River Brass. During his career, he has performed and recorded with a wide variety of artists including Snoop Dogg, Bootsy Collins, Jeremy Pelt, Pinetop Perkins, Marvin Stamm, Winard Harper, Leroy Parnell, Liz Mandeville, Gary Clark Jr. and Marshall Jones.
As a leader, Wade has recorded four albums with his jazz group and two albums with his guitar driven blues and rock band. He was voted a finalist for musician of the year three consecutive years by Cincy Groove Magazine. Wade also has served as an adjunct instructor at Vincennes University and Lincoln Trail College.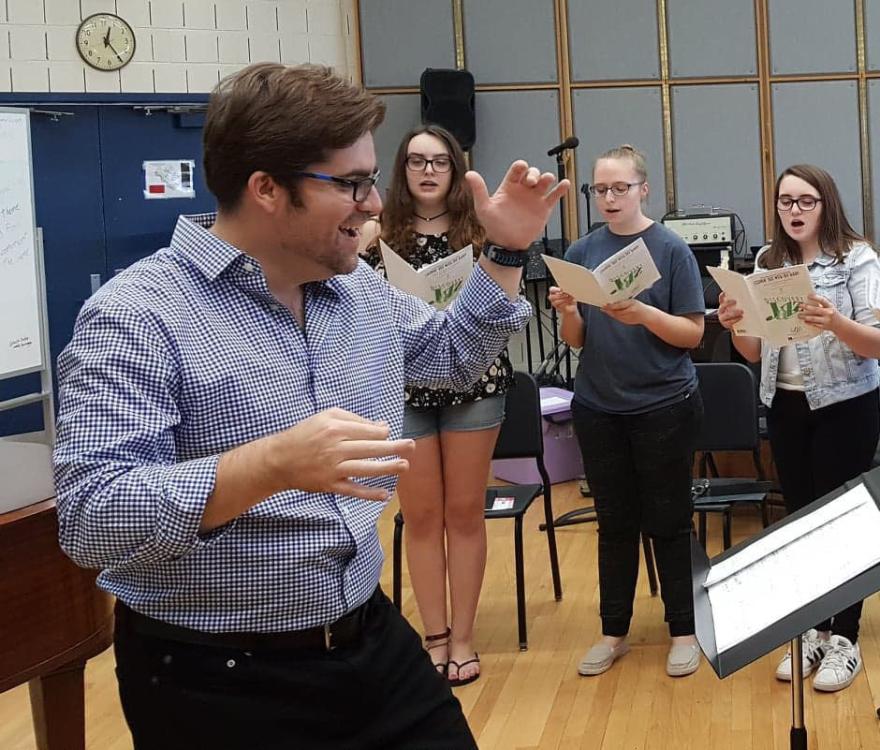 Andrew Pittman
Director of Choral Activities
618-395-7777, ext. 2252
Dr. Andrew Pittman joined Olney Central College in 2013. He serves as the Director of Choral Activities and is an Assistant Professor of Music. He teaches private voice lessons, Concert Choir, Community Choir, music history courses, Intro to Theatre, and Music Theory.
Originally from North Carolina, Andrew has a B.M. in Music Education from East Carolina University, a M.M. in Voice Performance from New England Conservatory and completed his D.M.A. in Choral Conducting from the University of South Carolina in 2019.
Andrew has performed numerous roles in opera and operetta, singing Captain Corcoran in H.M.S. Pinafore and Sciarrone inTosca at the Natchez Opera Festival in Mississippi and Zuniga in Carmen at St. Petersburg Opera in Florida. In addition to opera, Andrew enjoys performing in musicals, plays, and short films. He appeared in the Olney Central College Theatre's productions of "The Wizard of Oz," and "The Foreigner."
In his free time, Andrew loves cars, autocross and other high performance driving opportunities, stand up paddle boarding, sailing/racing, triathlon, running, lifting weights, nutrition, film/TV, and golf.
Guy Ash II
Adjunct Faculty
Guy Ash II teaches the Music Department's Contemporary and Commercial Ensembles, along with the sound recording and engineering class at Olney Central College.
Music is a lifelong passion for Guy, who has served as an engineer, producer and performer. He began playing the guitar at age 8, recording music at age 14 and by 19 years old was attending school at the Recording Workshop in Chillicothe, Ohio.
During his career, Guy has worked in Nashville, Tenn., and recorded a number of artists. He also has served as a consultant for audio installations at churches and clubs, assisting them with equipment purchases.