As a transfer degree-seeking student at Frontier Community College, you will complete several general education courses led by qualified, knowledgeable faculty.  Below are the full-time faculty members for our transfer program.
Nixie Hnetkovsky - Associate Professor of Life Science
Nixie Hnetkovsky has been an instructor at Frontier Community College since 2003.  Before becoming a full-time instructor for FCC, Hnetkovsky was an adjunct instructor for Olney Central College.
Hnetkovsky admits that she did not initially plan a career in teaching. However, once she began working as an adjunct instructor, she fell in love with the job and realized her passion for it.  To this day, Hnetkovsky still enjoys teaching and discussing science as well as helping students realize their true potential.
To stay current on the best teaching practices and methods, specifically within the field of science, Hnetkovsky reads articles on the latest research and education methods.  She also belongs to several professional organizations for science and education, and she utilizes this membership to gain new ideas and tools for the classroom and lab.
In addition to serving as an associate professor, Nixie Hnetkovsky also serves as the Head Coach for Frontier Community College's volleyball team.  Hnetkovsky holds both Bachelor of Science and Master of Science degrees from Southern Illinois University-Carbondale.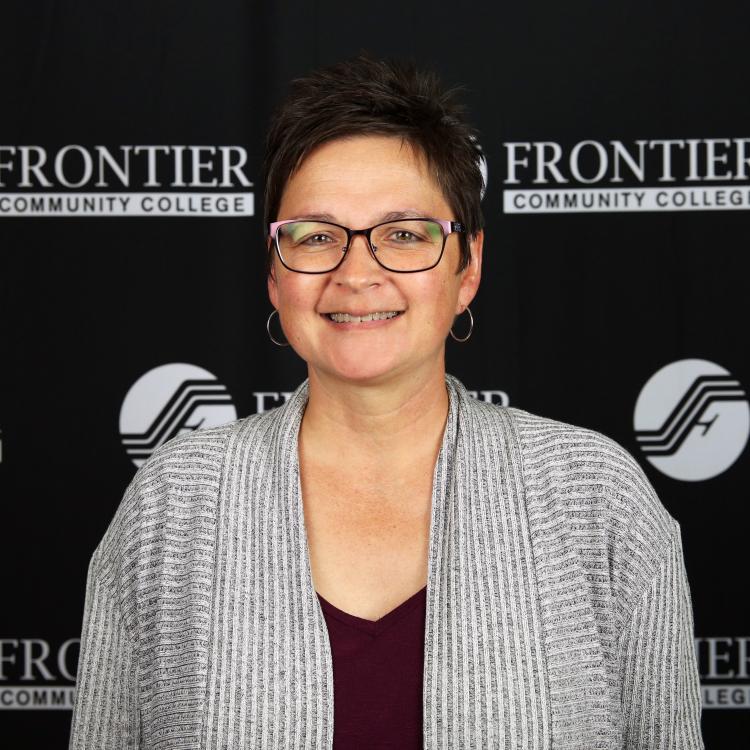 Linda Monge - Associate Professor of Mathematics
An instructor at FCC since 2009, Linda Monge brings a wealth of mathematics knowledge and teaching experience to the table.  Before she was teaching college math, Monge was a teacher at both the high school and junior high level.  In all, she has 47 years of teaching experience.
Monge always wanted to be a teacher, even at the young age of teaching her dolls after each day in school.  As a lifelong learner, she still enjoys motivating even the most reluctant learner.  "I have enjoyed seeing students with a negative attitude towards mathematics change and realize they can master this subject," Monge says. "They start to enjoy success in a subject with which they had previously struggled, and you can see the confidence instilled in the student."
To prepare students for the next step in their educational goals, Monge models her coursework after university classes.  The content taught at FCC is the same content students would find at a 4-year university.  Through in-class instruction, discussion, and assignments, she ensures they are ready for the university level by the time they graduate.
On a typical day in one of Mrs. Monge's math classes, students will pick up a folder upon arriving that contains graded work as well as lecture guides for the day.  After questions and discussions about homework, Monge introduces new content.  With small class sizes, she is able to work individually with students if they need extra help.
Monge stays current with the best practices and methods of mathematics instruction so students are prepared for the next level of education as well as the workforce.  She is a member of the National Council of Teachers of Mathematics, and she is also an avid reader of education magazines and journals.  When available, she attends conferences and seminars for instruction.
Linda Monge resides in Fairfield with her husband, Dee.  They have three children and four grandchildren.  She holds the following educational degrees:
Bachelor of Science in Mathematics Education – University of Illinois
Master of Arts in Mathematics Education – Rockford College
Master of Arts in High School Administration – Eastern Illinois University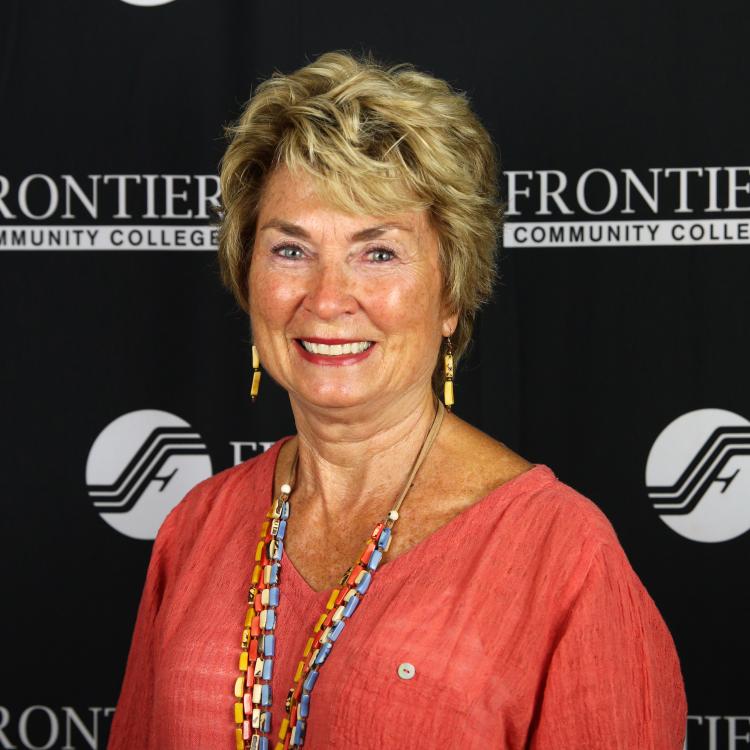 Mary Morris - Assistant Professor of English
Mary Morris has been an instructor for Frontier Community College since 2010.  She teaches English and communications classes, including Composition, Composition & Analysis, and Fundamentals of Effective Speaking.
Prior to teaching at FCC, she spent three years at Southern Illinois University-Carbondale as an instructor while earning her Master's Degree.  While in the Carbondale area, Morris also worked as a proofreader and editor for Craig Williams Creative, Inc., as well as an editorial assistant and freelance reporter for the Southern Illinoisan newspaper.
After returning to Olney, Morris served as a reporter and copy editor for the Olney Daily Mail for five years.  She still had a passion for teaching, though, so she reentered the education field as an adjunct instructor at Olney Central College.
At Frontier Community College, Morris enjoys sharing her love for writing and reading with her students.  "I like to share my enthusiasm and my knowledge with my students," says Morris, "but I especially find satisfaction in knowing I'm helping prepare our students for success, not just in school but in life itself."
In a typical day in the classroom, Morris encourages her students to discuss the current readings and issues at hand.  She starts each day with an informal "question of the day" that every student has to answer, which provides experience with public speaking.  In composition courses, students can expect to experience hands-on, in-class writing and small-group work for grammar practice and essay development.
Preparing students for the future, including coursework at the university level, is an essential goal for Morris.  "All of my classes involve core skills that my students will need for the rest of their lives, including strong communication skills," she says. Whether the assignments include essays, formal presentation, or debate, Morris ensures her students are prepared for success at a university and in any profession.
Mary Morris holds the following degrees:
Associate in Arts – Olney Central College (1999)
Bachelor of Arts – Southern Illinois University-Carbondale (2000)
Master of Fine Arts – Southern Illinois University-Carbondale (2003)