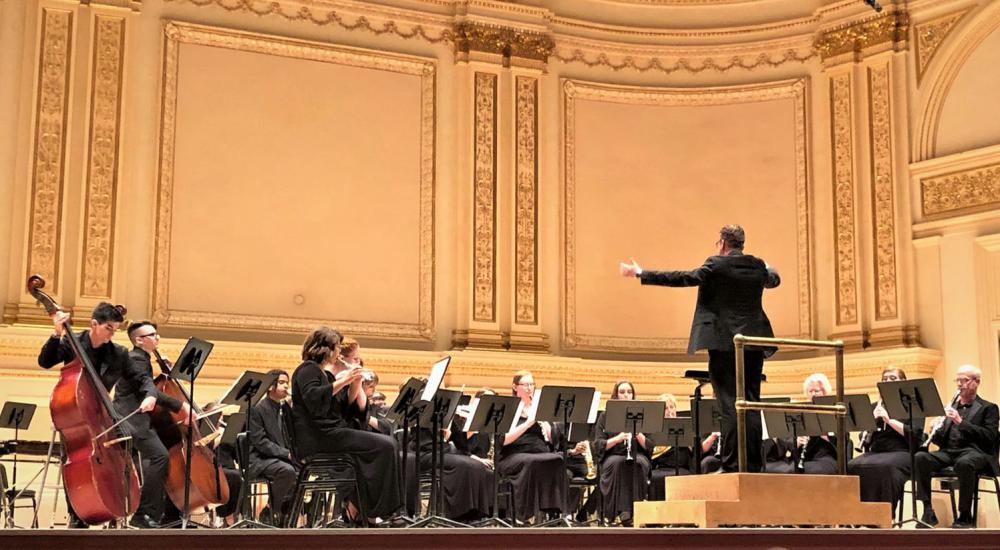 The OCC Concert Band performed at New York City's Carnegie Hall in 2019.
Tuition Waivers
Olney Central College offers full and half tuition waivers to qualifying students who participate in one or more of the OCC bands or choir. Students need not be music majors to qualify. Scholarship auditions are normally held in the spring semester.
To qualify, students will need to audition for the Music Department, presenting one-minute of a prepared piece showcasing their best abilities. They also will need to perform the major scales up to four flats and four sharps, including two octaves where possible. Students also will be asked to sight read. In addition, instrumental auditionees will be given a small pitch recognition and ear training exam.
To Schedule An Audition
Instrumental 
Andrew Pittman
Director of Choral Activities
pittmana@iecc.edu
618-395-7777, ext. 2252