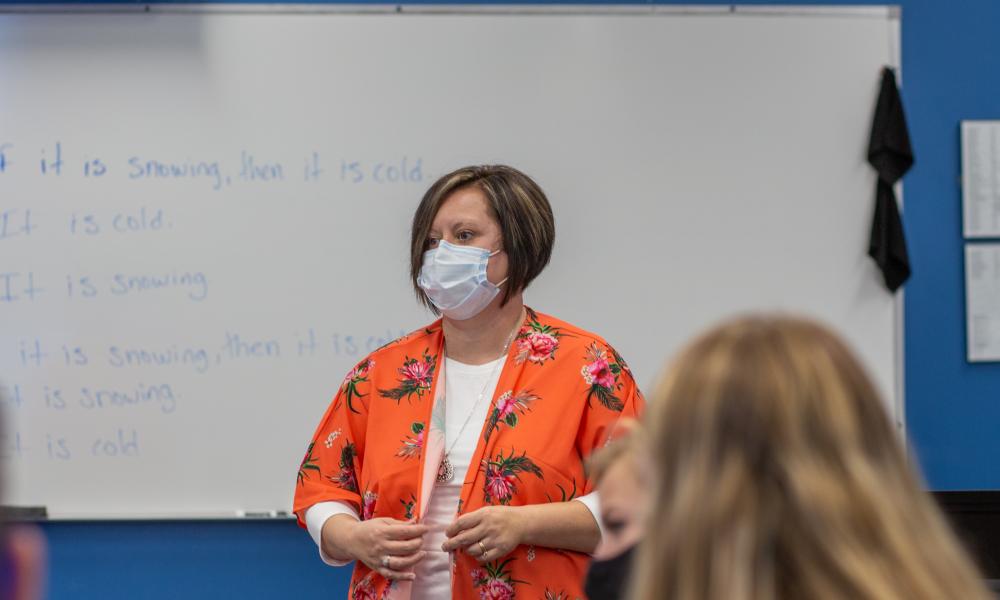 Dec 10, 2021
Students at Frontier Community College, Lincoln Trail College, Olney Central College, and Wabash Valley College are getting a tremendous value according to the website Best Value Schools. They ranked Illinois Eastern Community Colleges as having the second-best valued Associate Degree in Liberal Arts in the nation.
"In recent years, the cost of tuition at many colleges has skyrocketed forcing many students to take on unreasonable amounts of debt to earn a degree," said IECC Chancellor Dr. Ryan Gower. "This once again shows that there's a smarter way forward for students by attending one of the four colleges in our district."
Best Value Schools used a matrix of cost, faculty to student ratio, and graduation rates to determine their rankings. The lower the cost and faculty to student ratio there is, the higher the institution ranks. The higher the graduation rate is, the higher the institution ranks. 
IECC has a tuition rate of $135 per credit hour, a faculty to student ratio of 14 to 1, and some of the highest retention and completion rates in Illinois. Best Value Schools also called attention to the online options available to students at IECC. 
"Each of our colleges is filled with students that are working on foundational classes that will be used to support advanced studies at four-year institutions," said Gower. "The quality of our programs has received recognition at the local, state, and national levels. In fact, each of our colleges is an Aspen Prize Top 150 U.S. College, which means we offer some of the best education available in the country."
In November, FCC, LTC, OCC, and WVC awarded Success Scholarships to 254 students at 18 area high schools totaling nearly $180,000. "Our tuition is already one of the lowest in the area," said Gower. "When students make the decision to receive a high-quality education at IECC, they are making a financially smart choice and avoiding the burden of high amounts of college debt."
IECC's next Priority Deadline is February 25. Students can go to www.iecc.edu/priority to begin the application process. In addition to filling out the application, students also need to complete the FAFSA using the school code 001742, which covers each of the colleges within the district. The awards for the second Priority Deadline will be announced in mid-March.