Southern Illinois University - Carbondale

Not sure about the SIU undergraduate application process? Check out the step-by-step guide video below!

University of Illinois Chicago
To schedule a virtual campus visit, with us, please submit your request at https://applynow.uic.edu/register/virtualvisit.
You may also view the live presentation schedule at discover.uic.edu. 
Murray State University
We are waiving the transfer application fee April 19-30. Learn more at murraystate.edu/vip2021.
We are hosting Transfer Fridays. This is an opportunity for transfer students to meet other students, for students to get their MSU questions answered and to get connected with Murray State.
For more information visit, murraystate.edu/transferfridays.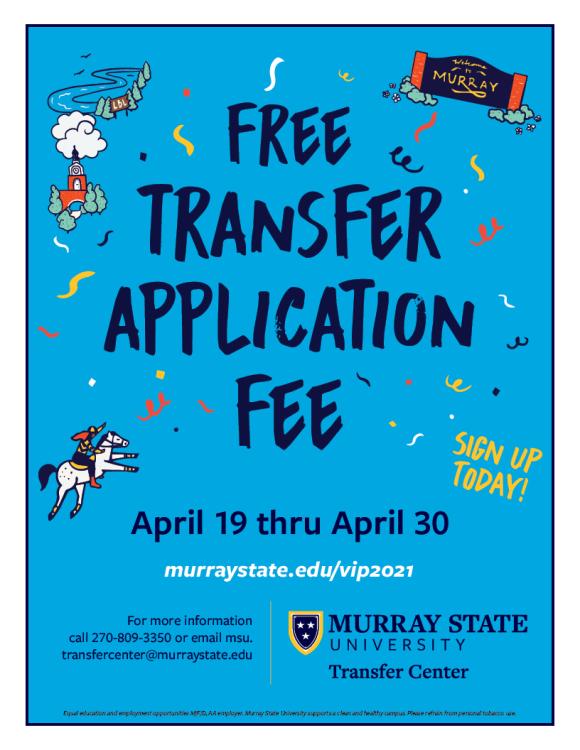 Chicago State University
Chicago State University will host an On-Site Admissions Day from 10 a.m. to 4 p.m. on April 19.