OCC Theater Presents:
Live! And in Person from Orlando
with Veryl Jones and Grayson J. Smith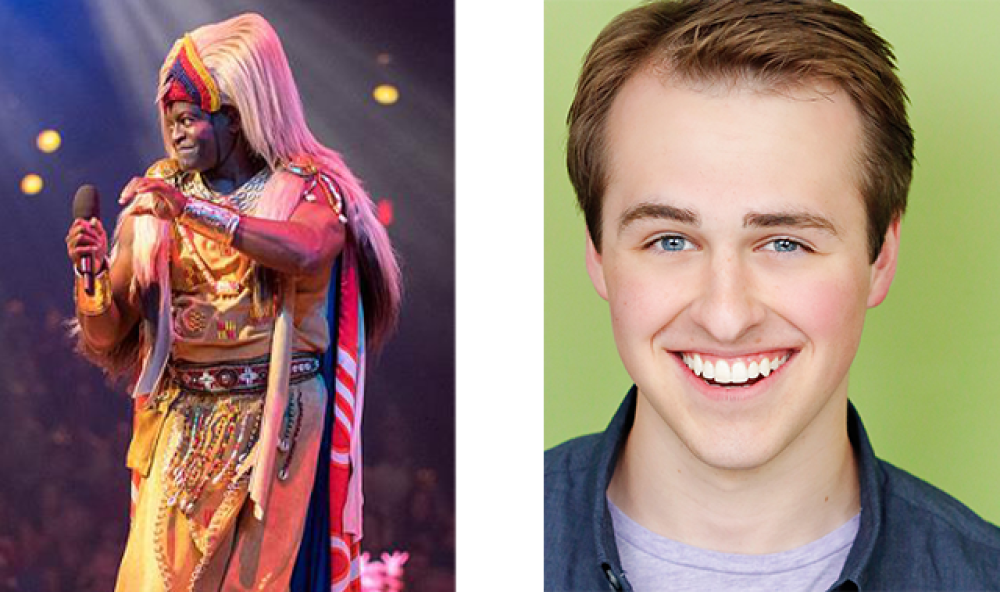 Join us at the Dr. John D. Stull Performing Arts Center on Saturday, Oct. 14, at 7:00 pm for a night of music and comedy with Veryl Jones and Grayson J. Smith.
Veryl Jones is an accomplished actor, singer, dancer, and comedian who has a huge list of credits in television and movies including Bad Boys 2 with Will Smith, The Punisher with John Travolta, Out of Time with Denzel Washington, Their Eyes Were Watching God with Halle Berry, and many more. Mr. Jones currently performs at The Walt Disney World Resort in the No. #1 rated show, "Festival of the Lion King," as the MC and Kimue.
Grayson J. Smith is a musician, actor, and artist. His work has been captured and shared on social media, garnering millions of views from around the world. Born and raised in Washington State, he began performing and playing piano at a young age. Now he specializes in ragtime piano, show tunes, and popular music styles of the early 1900s. He has performed at a variety of venues and can be seen regularly at Walt Disney World.
Tickets for this fun show are $15 and go on sale on Monday, Oct. 2nd. Click here to purchase tickets.