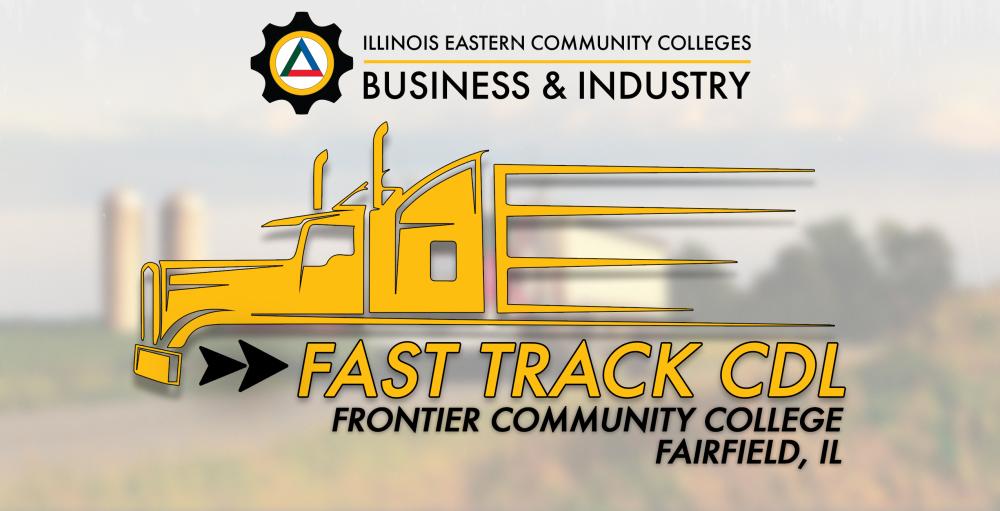 Fast, Flexible Training for Future Truck Drivers
Designed for individuals interested in obtaining a Class A Commercial Driver's License in the state of Illinois.
Registration Requirements
Must be 18 years or older and possess a valid driver's license
Must present a valid Class A Commercial Learner's Permit
Class Information
Cost: $3,100
Classes available 5 days a week for flexibility
Experienced instructors provide comprehensive education, covering all aspects of safe commercial driving, including practical driving skills and road safety regulations
Registration Process
To sign up for the class, applicants can call us at 618-393-3494 Ext: 5804. Our friendly staff will be happy to answer any questions and guide you through the registration process.
Obtaining a Class A Commercial Driver's License is a significant investment in your career and a crucial step towards a successful future in the trucking industry. We look forward to hearing from you and helping you achieve your goals.
---
Spring 2024 Class A CDL Training Schedule (TRK 1601 - 3 credit hours)
Frontier Community College
Class #1: Instructors - Robert Reed & Ed Foley 
January 8th through February 26th

Monday & Friday 8am-3pm
13 class meetings
Three students max
Two holidays: MLK Jr. Day on January 15th and Presidents Day on February 19th
Class #2: Instructor - Jeff Ferguson
January 8th through March 25th

Monday & Friday from 3pm-8pm
18 class meetings
Three students max
Two holidays: MLK Jr. Day on January 15th and Presidents Day on February 19th
Spring Break: March 4th and 8th
Class #3: Instructor - Doug Collins
January 9th-February 22nd

Tuesday, Wednesday, Thursday from 3:30pm-8pm
19 class meetings
Three students max
Class #4: Instructor - Doug Collins
March 12th-April 24th

Tuesday, Wednesday, Thursday from 3:30pm-8pm
20 class meetings
Three students max
Class #5: Instructors - Robert Reed & Ed Foley
March 18th-May 3rd

Monday & Friday 8am-3pm
13 class meetings
Three students max
One holiday: Good Friday on March 29th
Wabash Valley College - Terry L. Bruce West Richland Center
Class #1: Instructor - Joe Brown
January 8th-February 1st

Monday through Friday 8am-12pm
16 class meetings
One holiday: Presidents Day on February 19th
Class #2: Instructor - Joe Brown
February 5th-February 29th

Monday through Friday 8am-12pm
16 class meetings
One holiday: Spring holiday on March 29th
Class #3: Instructor - Joe Brown
March 11th-April 4th

Monday through Friday 8am-12pm
16 class meetings
One holiday: Spring holiday on March 29th
Class #4: Instructor - Joe Brown
April 8th-May 2nd 

Monday through Friday 8am-12pm
16 class meetings