Wabash Valley College History
The main campus of Wabash Valley College is located on 120 scenic acres in northwest Mt. Carmel, Ill., a mile off of Highway 1. The college consists of modern facilities surrounding a scenic lake and wooded pathways.
Our Beginnings
The first step toward establishing a junior college in Mt. Carmel was taken in 1959 when the Board of Education of District #348 approved a resolution for the study of providing a junior college as a part of the educational system of the district. The referendum, which was held on December 10, 1960, passed by more than a three-to-one margin, 2,195 to 631, to establish a junior college – our Wabash Valley College.
Wabash Valley College was literally moved by the first Dean of the College, Ernest F. Anderson and the first secretary, Louise Acree, from its temporary office space at the Little Brick School building to its first home at Bluff Cottage in only fifteen minutes on Aug. 1, 1961. (Bluff Cottage, located near Mt. Carmel High School, was the former home of Mr. and Mrs. Albert Barnhard.)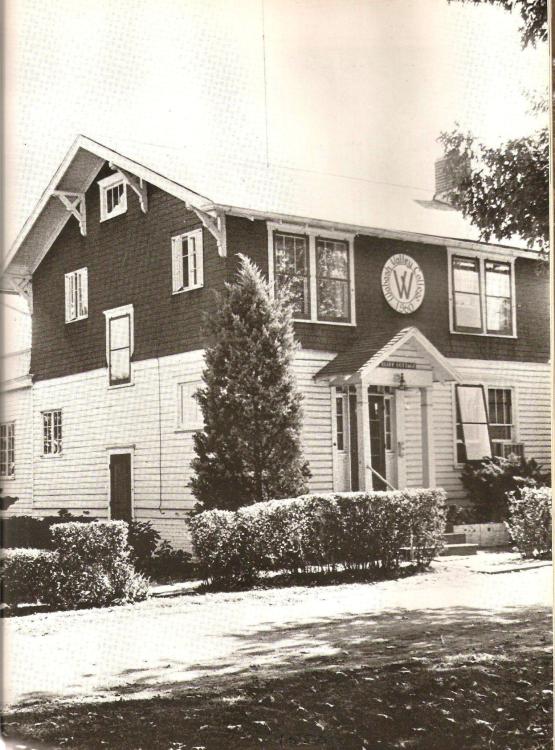 WVC, in its first semester in the fall of 1961, offered 23 different courses and 79 weekly hours of instruction; The college had 21 part-time instructors and five full-time instructors. WVC held classes from 8:00 a.m. until 9:00 p.m., with 14 classes in Bluff Cottage and 11 in the Mt. Carmel High School. There were 75 full-time and 73 part-time students enrolled. WVC began operating under the semester system, changed to quarter system in 1968, and then reverted back to the semester system with the 1987-88 academic year.
During its first year, WVC expectedly saw many firsts.
WVC's first Dean was Ernest F. Anderson who served from 1961-1963. WVC's first President was Robert W. Bowen, who was also Superintendent of District #348.
WVC's 80-voice Community Chorus made its debut under the direction of Floyd Perkins during Bluff Cottage Days. Floyd "Pappy" Perkins wrote the WVC school song, "The Valley Rouser."
WVC's first international student was Farid Elias, from Syria, in the spring semester of the 1961-62 academic year.
WVC's first yearbook, the "Oubache," was published at Bluff Cottage during the 1962-63 academic year and was dedicated to the people of District 348. Vera Laughlin served as faculty sponsor.  The name, "Oubache," is of Native American derivation and means "Wabash."
WVC's first Student Council was formed on October 23, 1962. They chose red and white as the school colors.
WVC's first athletic team, a basketball team, was named Viscounts in 1962, though this was later changed to Warriors in 1966 because the name was usually mispronounced and did not lend itself easily to use by fans. The first coach was Dell Atkinson, and the games were played at the Mt. Carmel High School Gym.
WVC's first Commencement was held on June 2, 1963, in the American Legion Auditorium. The address was given by Dr. Jacob O. Bach of Southern Illinois University. Robert H. Orr presented the Associate of Arts Degrees to the first class of 18 graduates.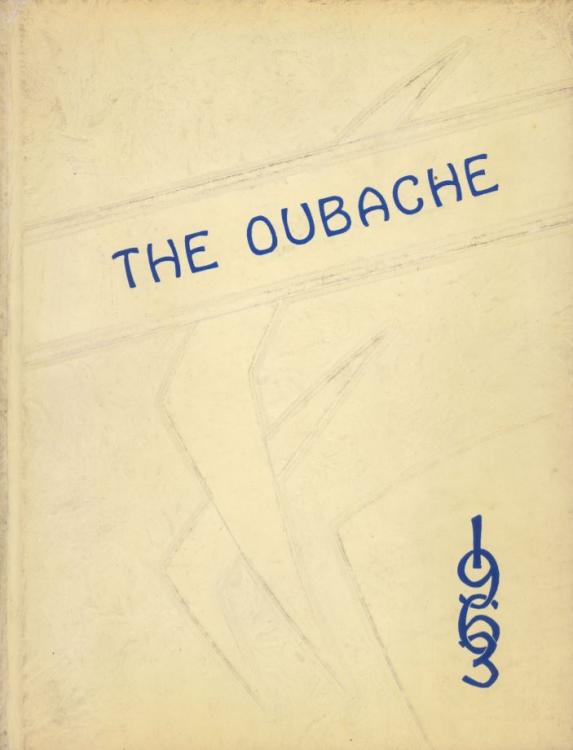 On July 14, 1964, ground was broken for the first building, which was named Main Hall.
In September 1965, classes were held in the new facilities at Main Hall with 263 full-time and 525 part-time students enrolled. WVC experienced a 100% increase in full-time student enrollment. In 1965, the Illinois State Legislature passed what has been termed the Junior College Act which called for a reorganization of the junior college districts.
On July 1, 1969, Wabash Valley College became a part of Junior College District #529, along with Olney Central College. Lincoln Trail College and Frontier Community College were added later, forming what is now Illinois Eastern Community Colleges.
Candidacy status for North Central accreditation was first achieved in 1968 and work was begun toward full accreditation which was first granted during the 1972-1973 school year.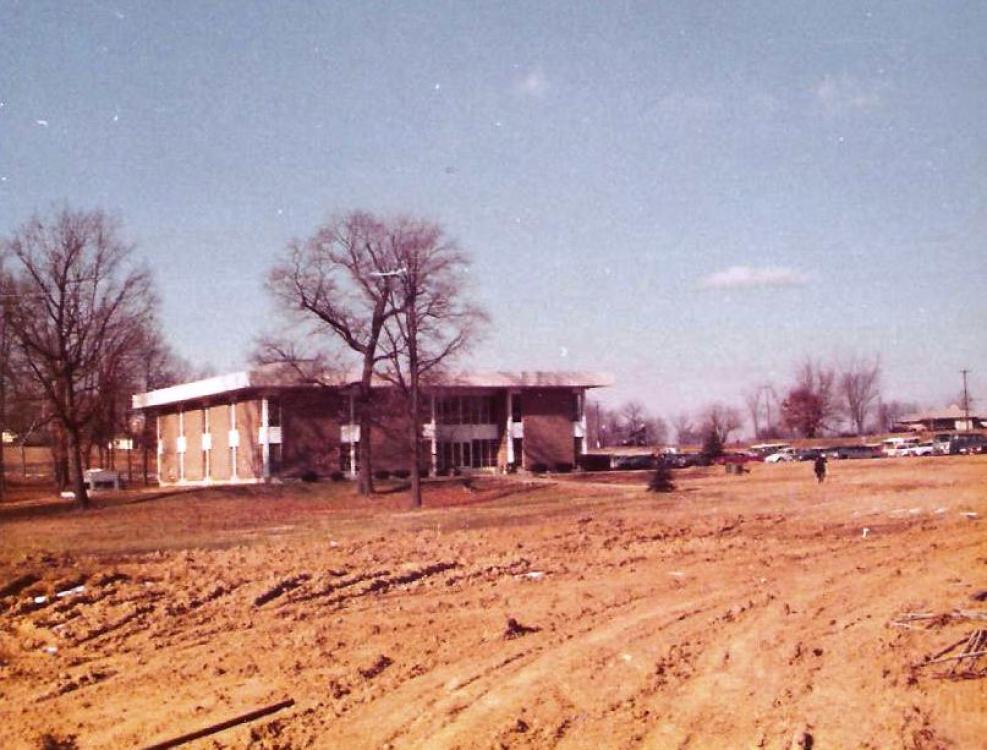 The first play which was presented in the Brubeck Theatre was on October 13, 1973. "You're A Good Man, Charlie Brown," directed by Barbara Wallace, opened a week of dedication activities for the new Learning Resource Center (Bauer Media  Center) and the Fine Arts Building (Brubeck Arts Center).
In 1977, WVJC became a 50,000-watt radio station.
WVC won its first National Championship title in Athletics in 2001 when the Warriors basketball team won the NJCAA Tournament in Hutchinson, Kansas.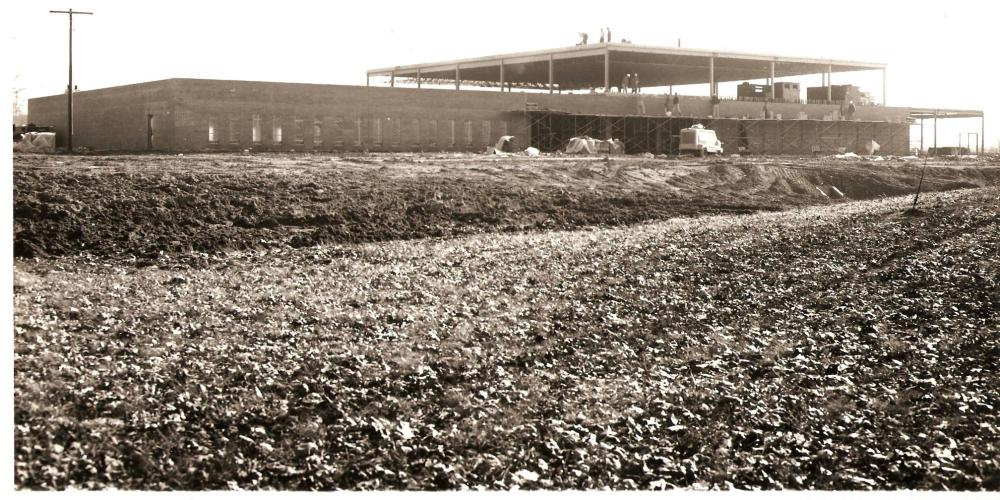 Prior to the 1969 merger with Olney Central College, WVC had three Deans:
Ernest F. Anderson - 1961-1963
C. Edwin Pearson - 1963-1967
Vera C. Laughlin - 1967-1969
WVC has had eight Presidents:
Robert W. Bowen - 1961-1969
Dr. James R. Davis - 1969-1971
Dr. John L. Cox - 1971-1976
Dr. John W. Gwaltney - 1976-1981
Dr. James B. Benedict - 1981-1984
Dr. Curtis Murton - 1984-1985 (Interim President)
Dr. Harry Benson - 1985-2007
Dr. Matthew Fowler - 2007-Present