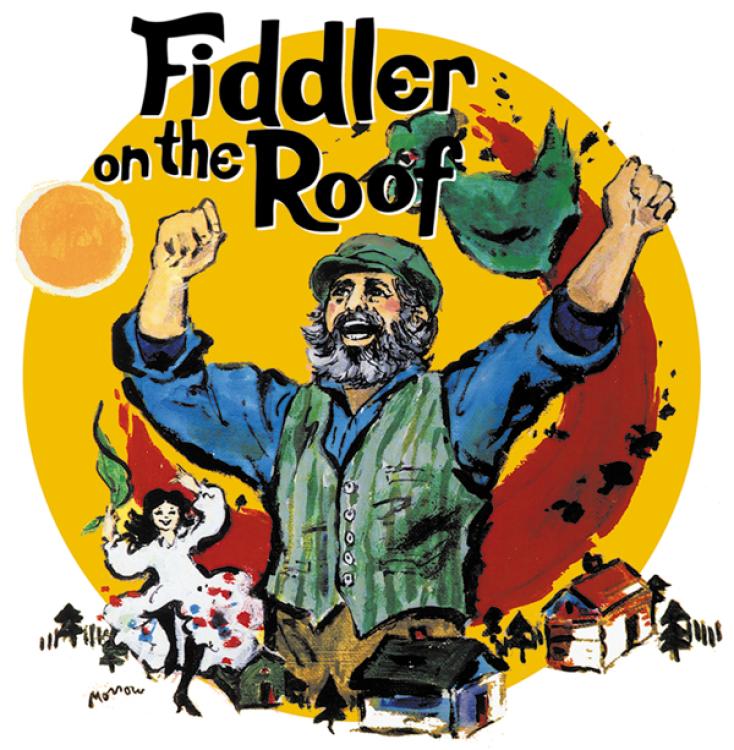 Audition Dates:
Thursday, January 18th, at 6:30 pm
Friday, January 19th, at 6:30 pm
at the Dr. John D. Stull Performing Arts Center
Set in the little village of Anatevka, the story centers on Tevye, a poor milkman, and his five daughters. With the help of a colorful and tight-knit Jewish community, Tevye tries to protect his daughters and instill them with traditional values in the face of changing social mores and the growing anti-Semitism of Czarist Russia. Rich in historical and ethnic detail, Fiddler on the Roof's universal theme of tradition cuts across barriers of race, class, nationality and religion, leaving audiences crying tears of laughter, joy and sadness.
Winner of nine Tony Awards when it debuted in 1964, Fiddler on the Roof has touched audiences worldwide with its humor, warmth and honesty. This universal show is a staple of the musical theatre canon.
Those auditioning need to attend only one audition date. Auditions are open to anyone in high school or older.
Performances: March 15-17 & 21-24
---
How to Audition:
Review materials from our audition workshop here. 
Below are instructions, materials, and tips for auditioning for OCC Theater productions. Auditioners will be brought into the theater in groups of three, but each person will audition individually.
For a musical, the audition consists of three parts: a song excerpt, a reading, and a dance call. 
Song Excerpt:
Choose 30-60 seconds of a song that best represents your voice and also fits the character for which you are auditioning. 
Bring in sheet music for the accompanist to play along with you. There are many good sites online where you can purchase and print sheet music if you do not have any music books.
Practice! You should be well-rehearsed for the audition.
Perform as a character. You want to show that you can tell a story when you sing.
Reading:
You will read a prepared excerpt (or two) from the script for the audition. These are called sides.
This is not a cold reading. All sides are posted in advance, and auditioners are expected to have rehearsed them before the audition.
The characters and their corresponding sides are in the audition materials. Access the sides by clicking the "Audition Sides" tab below. 
You may prepare more than one character to read.
Dance Call:
You will perform a small dance as part of the audition. Dance call videos are shared in advance.
You will dance in groups of three or four.
The choreographer will review the dance with auditioners before performing the dance. The choreographer will also lead the dance during the audition.
---
Interested in joining our theater behind the scenes? Contact us: occtheater@iecc.edu