Our Beginning
Efforts to form a Class II Junior College in Olney began in the late 1950s when a citizens' committee for education was formed under the direction of Frank Bower, president of the East Richland Community Unit 1 Board of Education. Later a second committee, chaired by F. Ross Anderson, was created to study the need for a junior college in Olney. At the time, the state was considering plans for a system of junior colleges. 
The group found residents receptive to the idea, but with little money or the facilities to house a college, the prospect of forming one was several years away. That changed on March 10, 1961 when the Pure Oil Company donated its former office building and adjacent property to the East Richland school district to house the college. Pure Oil officials made the announcement during a luncheon with 75 prominent citizens. Among those attending were East Richland Superintendent of Schools Leslie E. Purdy and Bower. The donation made OCC the first two-year college in Illinois founded with its own campus. 
On June 13, 1962 the superintendent of public instruction approved a public referendum to determine if the voters of the East Richland school district supported a Class II Junior College. In a special election on Sept. 15, 1962, they voted 2,578 to 585 to establish the college. An educational tax rate of 17 cents and a building maintenance tax rate of 7 cents were approved.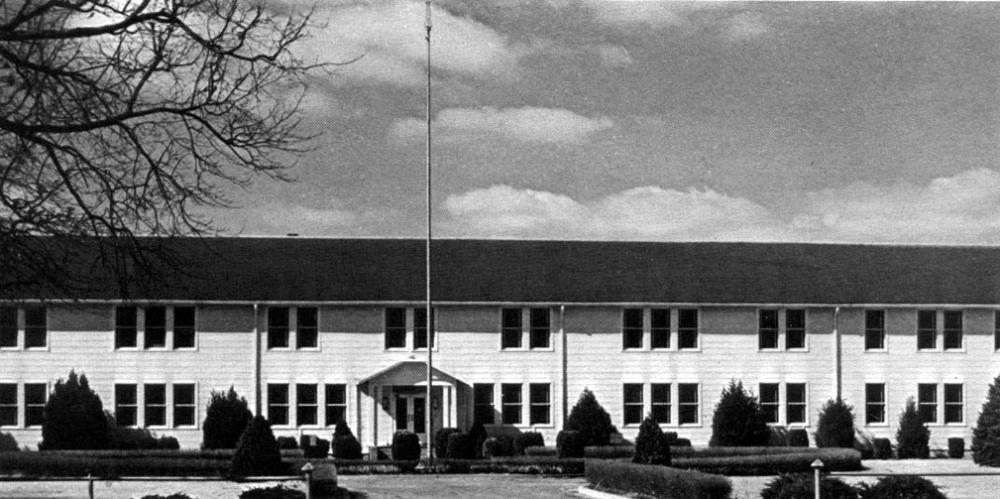 OCC Welcomes Our First Students
Preparations for the college continued throughout the fall of 1962. The Pure Oil Building underwent renovations and college officials entered into an agreement for the startup operations with Eastern Illinois University. Olney Community College became the first junior college in America founded on a working arrangement with an established university. 
 Olney Community College opened its doors on Sept. 3, 1963 to 154 students. More than 1,000 people attended a dedication ceremony on Oct. 6, 1963. The event included the installation of Purdy as college president and G. Robert Darnes as college dean. 
 OCC experienced rapid growth and by the fall of 1965 had 303 students. During this time, efforts began to make OCC a Class I Area College. Committees were formed to promote the effort and more than 200 meetings were conducted by the college board and administration. Judge Larry Arnold served as the attorney for the school system throughout the process. 
 In February 1966, Olney Community College officially filed a petition to be identified as one of the 33 Class I colleges in Illinois. A year later, OCC won approval for an area college from the Junior College Board, and in April 1967 received approval from the state Board of Higher Education. 
A referendum for Class I status was held on Sept. 7, 1967 and was approved by a vote of 7,278 to 778. The first Class I Board of Trustees was selected on Nov. 30, 1967 and included Dr. Kent Wattleworth as its chairman. Purdy was named interim president and served in that capacity until May 1968.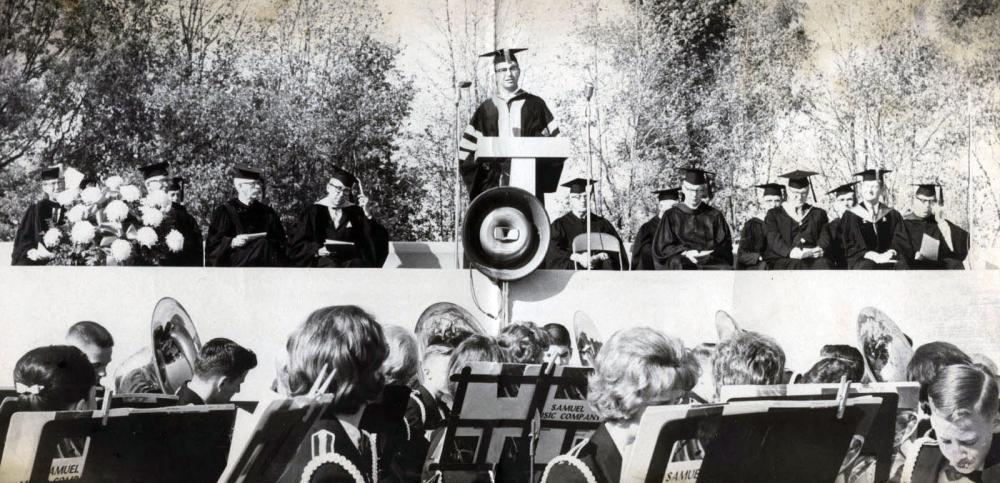 OCC Becomes a Class I College
OCC officially became a Class I College on July 1, 1968, and was renamed Olney Central College. The following year, OCC joined with Lincoln Trail and Wabash Valley to form what would become the Illinois Eastern Community Colleges District. They would later be joined by Frontier Community College.
 With the new name also come plans to replace the former Pure Oil Building with a permanent administrative and classroom facility. The groundbreaking ceremony for Wattleworth Hall was held on Dec. 8, 1971.
Construction began early the next year and classes were held in the new building in 1974. Two years later the gymnasium and Dr. John D. Stull Performing Arts Center were completed. The Gymnasium's court was named in honor of OCC's first basketball coach Gene Duke during a ceremony on Nov. 21, 2015. The Performing Arts Center is home to the Ruth Henry Stage, which was dedicated on March 11, 2016, to recognize the longtime Theatre Director.
On May 21, 2014, a groundbreaking ceremony was held for OCC's new state-of-the-art Collision Repair Technology Center. The 4,400 square-foot building opened for classes in Fall 2015.