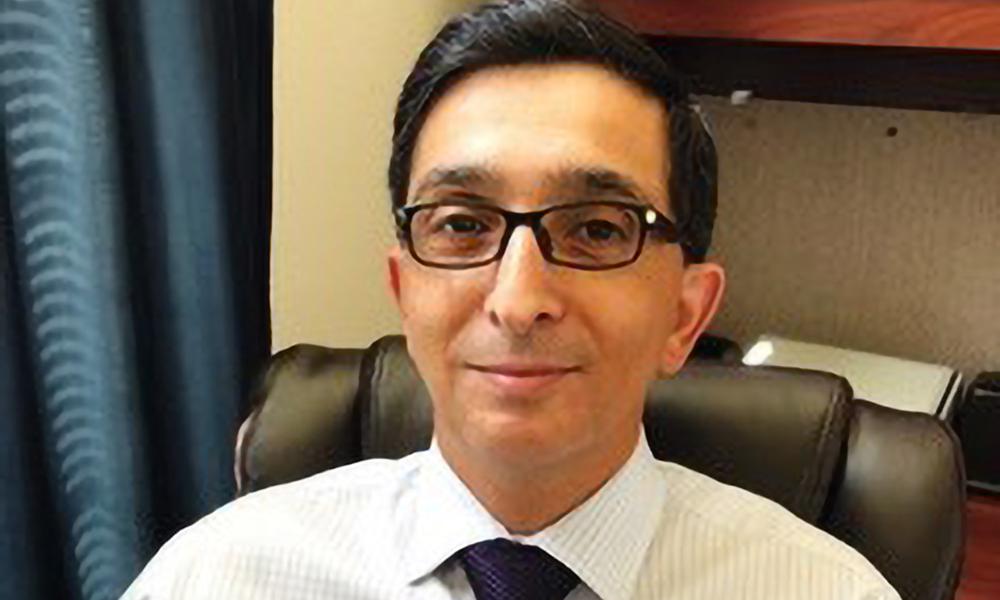 Apr 30, 2021
Dr. Zahi Atallah has been named the 11th President of Lincoln Trail College. Atallah is from Sun Prairie, Wisconsin, where he was the founder of IncludED Consultants, an educational consulting firm that works to enhance student success, increase access to students with differing abilities and backgrounds, and provides classroom student support. 
"I'm very blessed and humbled to receive this opportunity," says Atallah. "I wanted an opportunity to work in a small community in the Midwest that shares the same interest in higher education that I have."
Atallah earned his Ph.D. in Plant Pathology from Washington State University and spent the early part of his career in higher education working in plant pathology at Washington State, the University of Wisconsin, and the University of California Davis.
It was at UC-Davis where Atallah says he first got introduced to community colleges and he says he quickly fell in love with the community college mission. "I started volunteering and I saw that as a learning opportunity. I had been used to the concept of four-year, research institutions, but I wanted to really change lives."
He says he saw the opportunity to change lives in a much different way through community colleges. "I found it much more rewarding. I love all aspects of community colleges. You can earn a degree and transfer, or you can earn a degree or certificate in a career and technical field. There's workforce ed and there are a lot of classes that people can take just for fun. It is phenomenal thing. We really change lives."
Atallah moved from UC-Davis to Hartnell College in Salina, Calif. where he served as the Dean of Advanced Technology and Applied Science from 2011-2017. While at Hartnell, he oversaw 11 academic and research programs. He helped grow their program to 7,000 students and partnered with California State University Monterey Bay to develop unique educational programs to reach traditionally underserved students. 
He became the Vice President of Academic Affairs at Blackhawk Technical College in Janesville, Wisc. in 2017. In that role, Atallah supervised three deans, three directors, and over 100 full-time faculty and staff, and over 200 part-time faculty and staff. He oversaw the development of 17 new programs while at BTC.
Atallah will begin his tenure at Lincoln Trail College on July 1. He says his first goals are to get to know the faculty and staff at the College and to meet people in the community. He says he wants to make sure the community and LTC are very connected. "We're supported by tax dollars, civic organizations, and employers. I want to know what students and prospective students expect from the College. I want to find out what employers are looking for from our students and I want to know what families want for their students when they come to Lincoln Trail College."
He says he's looking forward to the growth of LTC. He says Illinois Eastern Community Colleges Chancellor Dr. Ryan Gower shared his vision for the College from when he was President. "You can tell that this is a place that's been loved. He talked about all of the work that went into his vision and how important the community was to making that vision a reality. It's a blessing for me to come here."
Lincoln Trail College is in the process of building an addition to the Zwermann Arts Center that will house a new choral room that can also serve as a mid-sized lecture hall. It will also include state-of-the-art practice rooms that can be used for vocal and instrumental lessons. LTC is in the beginning stages of work on a new Technology Center that will be the home of several of the College's career and technical programs. LTC recently completed the addition of Statesmen Park, an 11-acre expansion of the campus that includes two new soccer fields and will be the future location of a softball diamond. A community organization is working on building the Crawford County Recreation Center at LTC. It would include space for cardio and weightlifting, fitness classes, a child watch area, an indoor walking track, and a multisport court. It would also include renovations to the indoor pool at the College.
"We are a community college," says Gower.  "Our campus should be a place where residents of all ages and background find something of value.  Taking a class, earning a degree, learning a trade, engaging the arts, or participating in athletics.  We have worked hard to reposition LTC as a hub for learning and living in Crawford County."
Outside of work, Atallah says he enjoys spending time with his wife Amy and his son Phillip. He also enjoys consuming news. Atallah says he loves reading the newspaper and finding other news sources online and on the radio. He also tries to run seven miles daily.