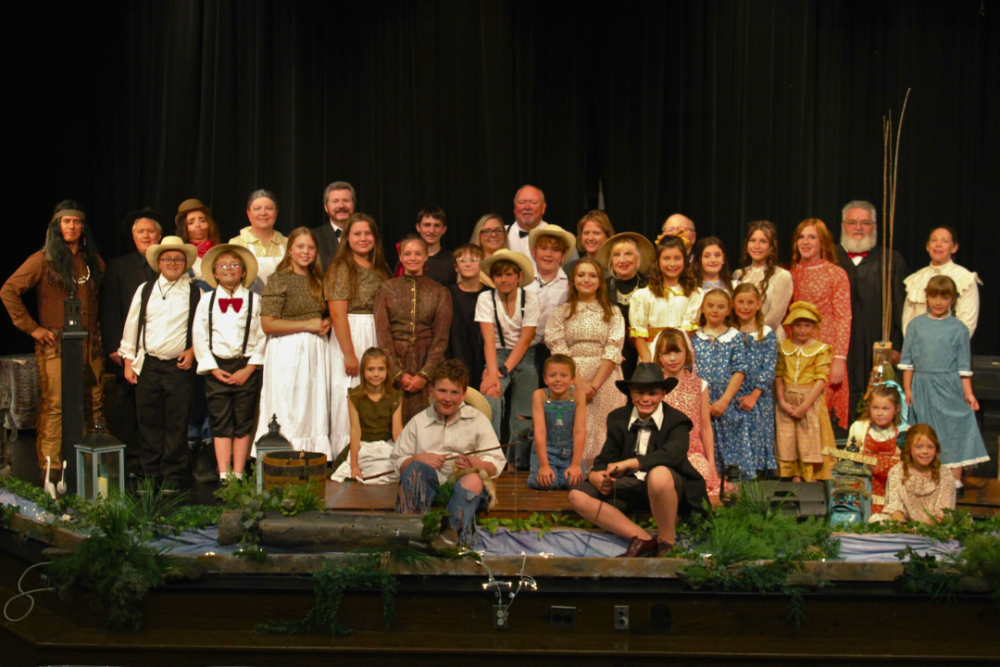 Wabash Valley College is proud to announce its Summer of Art program, an exciting and immersive summer arts experience for people of all ages. With music, drama, and art programs, there is something for everyone.
To kick off the Summer of Art program, there will be a viewing party for the movie "Adventures of Tom Sawyer" on May 1st in Main Hall 101. Attendees are encouraged to bring a snack and enjoy the film.
DRAMA CLUB
WVC Originators, will take place from May 16-June 22. The club will meet on Tuesdays, for ages 5-adult and on Thursday for ages 13-adult; both from 1:00-3:00 PM. There is no fee to join the club, and participants will have the opportunity to explore their creativity in a fun and supportive environment.
ART CLASS
The art class will take place from May 23-July 26 from 10:00-12:00 pm and is open to ages 18-adult. The artwork produced will be featured at the Tom Sawyer exhibit. This program is an excellent opportunity for aspiring artists to hone their skills and showcase their work.
THEATRE PRODUCTION
The Adventures of Tom Sawyer will be performed on June 14-17 right here at the Brubeck Arts Center. Auditions are being held on May 3 and 4 from 3:30-5 pm (kids 5-12) and 6-8 pm (12-adult). Additionally, a themed meal will be served at the Warrior Grill on June 15 and 16 for a donation.
"We are thrilled to offer the Summer of Art program," said Carla Cadwalader, "This is a unique opportunity for people of all ages to explore their creative talents and have fun in a supportive and nurturing environment."
For more information, please contact Dennis Stroughmatt at stroughmattd@iecc.edu or 618-262-8641 or Carla Cadwalader at cadwaladerc@iecc.edu or 618-554-3205. You can also register by visiting the Student Services office in Main Hall. Don't miss out on this fantastic opportunity to unleash your creative potential with the Summer of Art at Wabash Valley College!