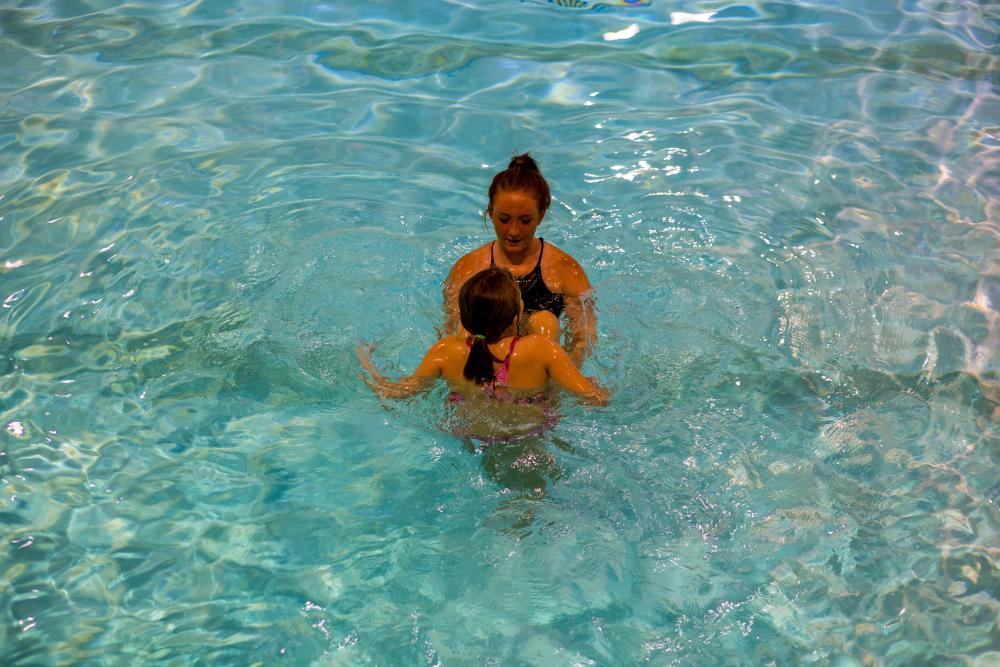 Youth Swimming Lessons
Swimmers will learn the basic mechanics of swimming, including basic safety rules and basic swimming strokes. Lessons will be geared toward the ability level of the swimmer. For youth five-years-old and up.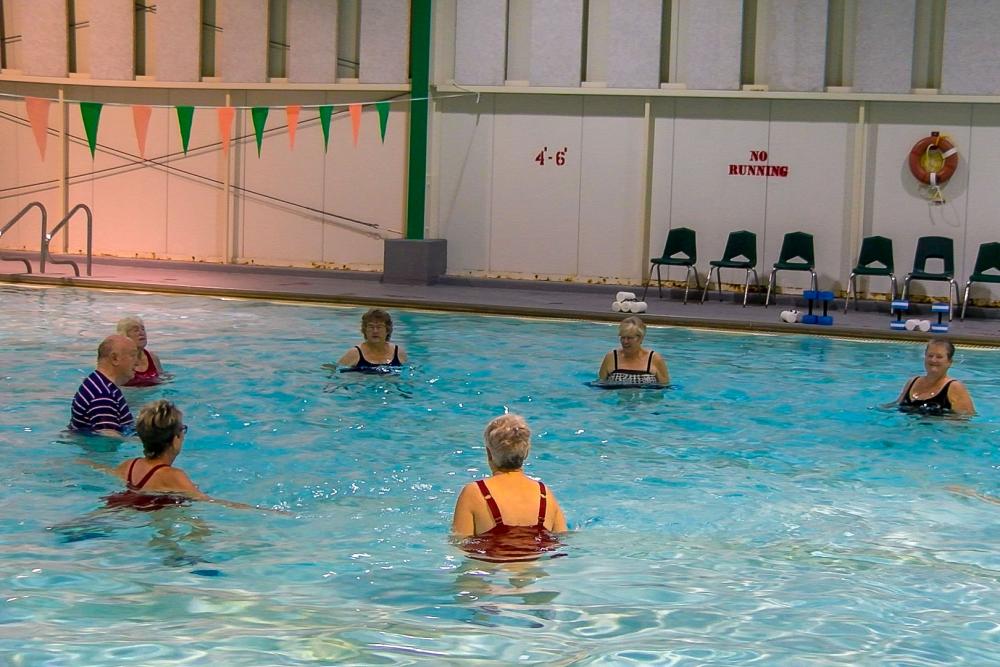 Aqua Aerobics
August 15 - December 16, 2022
Monday, Wednesday, Friday, 8:30-9:20 a.m.; Instructor: Linda Branch; $90
Monday, Wednesday, Friday, 10:00-10:50 a.m.; Instructor: Marilyn Nichols; $90
Tuesday, Thursday, 2:00-2:50 p.m.; Instructor: Judy Adams; $70
Monday, Wednesday, 6:00-6:50 p.m.; Instructor: Sue Myers; $70
This course will provide a fun, high-energy physical conditioning program consisting of continuous, rhythmic movements performed in the water in order to improve your overall fitness level.  Aqua aerobics provides an excellent workout for your heart and lungs.  Aqua Aerobics allows you to strengthen and tone your muscles. No previous water aerobics experience is required.