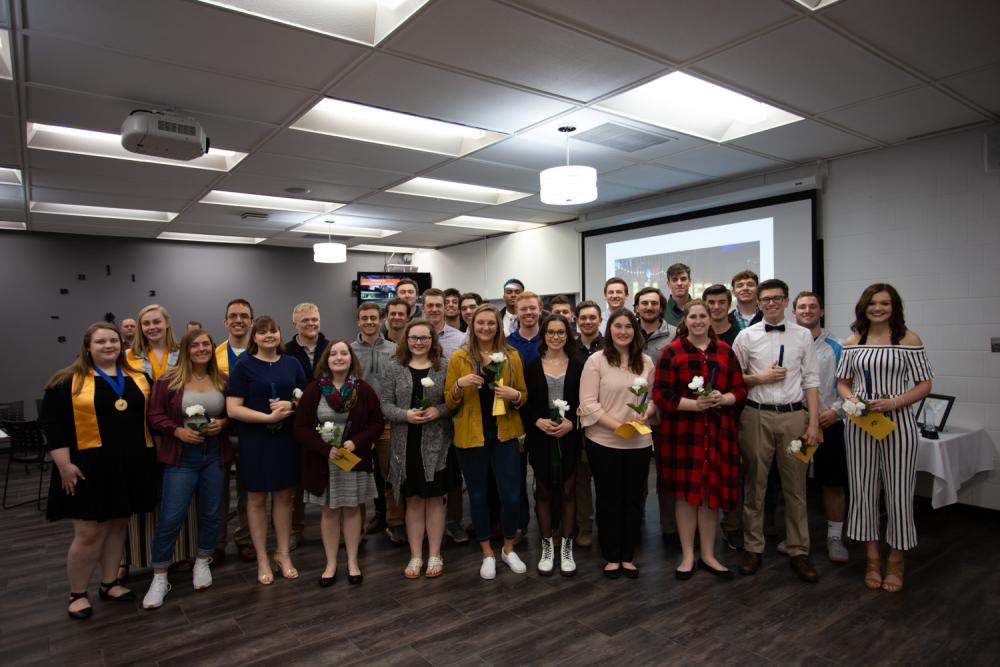 Phi Theta Kappa is the international honor society for the two-year college. Membership in this club is by invitation only.
In order to qualify for membership, students must:
•    Be enrolled in an accredited institution, have completed at least 12 hours of coursework that may be applied to an associate degree (part-time students may be eligible)
•    Have a grade point average of 3.5
•    Receive an invitation to membership from the chapter at the college where presently enrolled
•    Adhere to the moral standards of the society
Once in PTK, students can take part in various college projects and fundraisers. You can even register for the Scholars and Leaders Course (GEN 1112) to receive credit for participating in the society.
PTK members also have access to special transfer scholarships and other scholarship opportunities as well as opportunities to attend conferences and grow professionally.
LTC's chapter has regularly been recognized as a Five Star Chapter, which is Phi Theta Kappa's highest level of recognition a chapter can achieve. In 2020, LTC's chapter was recognized as one of the Top 100 chapters in the Phi Theta Kappa organization, which has a presence on almost 1300 community college campuses in 11 nations. The chapter was also named Outstanding Chapter in the Illinois Region and earned Outstanding College Project and Outstanding Honors in Action awards.
LTC Phi Theta Kappa Advisors
Kim Schucker
618-546-2232 ext. 1110
Carrie Brown
618-546-2265 ext. 1157