Lincoln Trail College was overwhelmingly approved by public referendum in October of 1969. The College initially began offering classes that fall in local facilities. There were approximately 300 students who took advantage of higher education that year.
In January of 1970, 280 acres of property along Illinois Route 1 was purchased for the campus. The campus was dedicated May 18, 1975.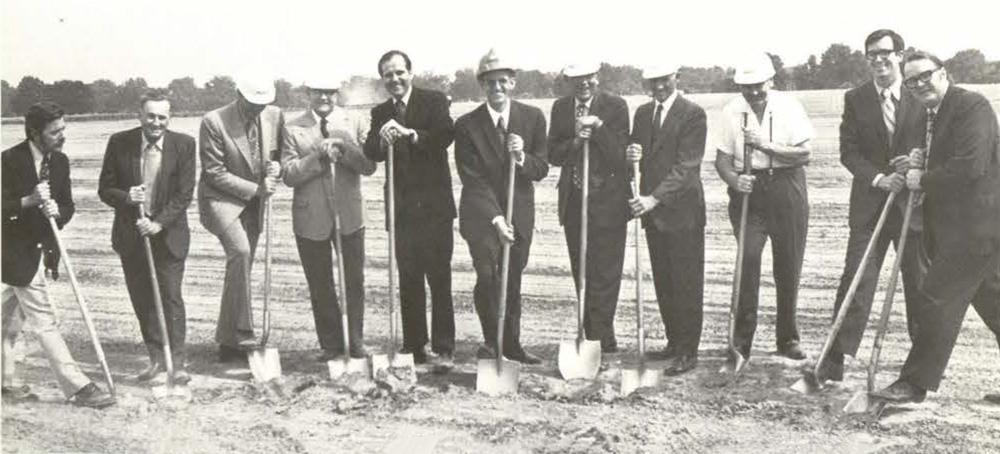 ABOVE: Lincoln Trail College groundbreaking. Ed Cook, State Building Authority, assigned to oversee the LTC construction; Frank Feutz, the contractor on LTC earthmoving operations; college President Joseph Piland, District Trustee Dave Hart; Robert Carrington, project architect; District Chancellor James Spencer; Chairman of the Board of Trustees Dr. Kent Wattleworth; Trustee John Illyes; Trustee Conrad Bauer; State Senator Terry L. Bruce; Erie Jones, head of the Interagency Review Task Force
Since the College's inception, Lincoln Trail College has offered a wide variety of certifications, professional programs as well as degrees. 
With our outstanding completion rate, many LTC alumni have become very successful.  Some who have started out at LTC have gone on to be actors, general managers for news stations, information technology managers, healthcare professionals, and work for the Illinois office of tourism.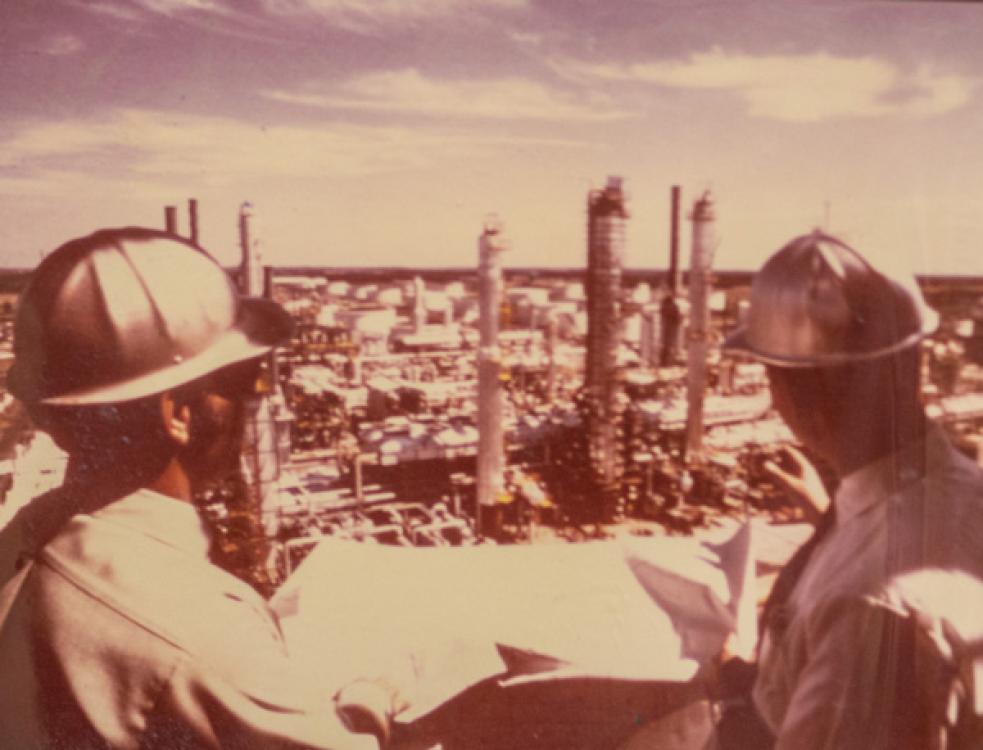 Lincoln Trail College has been recognized five times by the Aspen Institute as an Aspen Prize Top 150 U. S. Community College based on its completion rates and academic and workforce outcomes. LTC was rated as the number two community college in Illinois by USA Today and schools.com and was also recently named the top public two-year college in Illinois for student success on a list featured in CNN Money. EDSmart ranked LTC as the 11th most affordable college in the United States.
Our mission is to deliver exceptional education and services to improve the lives of our students and to strengthen our communities.  Each and every year Lincoln Trail College continues to grow and make a positive impact not only within our community but throughout the United States.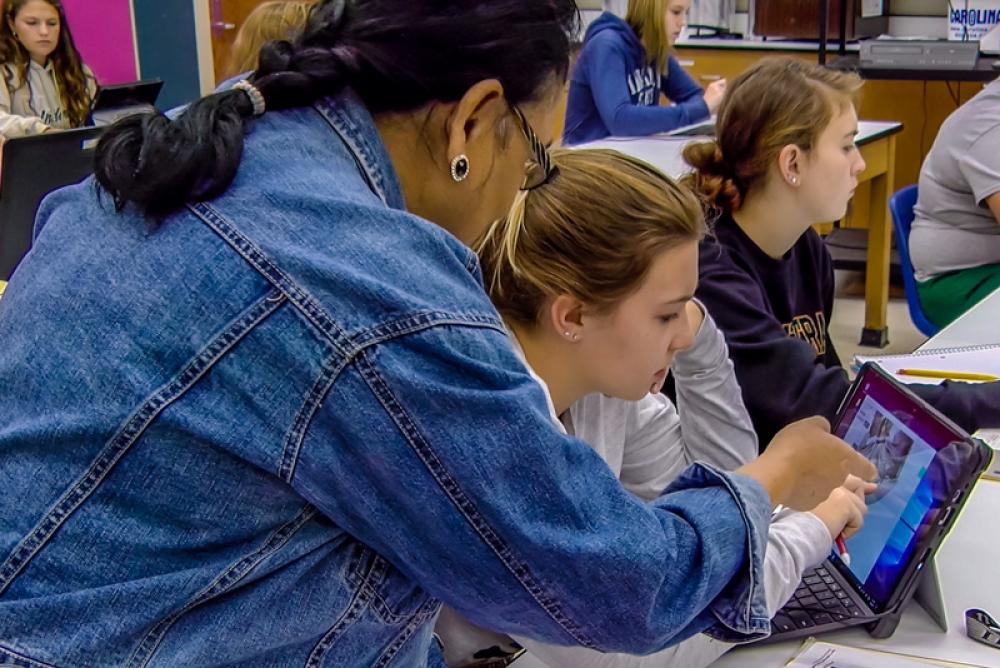 LINCOLN TRAIL COLLEGE PRESIDENTS
Dr. Joseph Piland, 1969-1980
Dr. Richard Sanders, 1981-1984
Dr. Richard Behrendt, 1984-1986
Dr. Donald Donnay, 1987-1994
Dr. John Arabatgis, 1995-2003
Dr. Carl Heilman, 2003-2006
Ms. Beverly Turkal, 2006-2010
Mr. Mitchell Hannahs, 2010-2013
Ms. Kathryn Harris, 2013-2016
Dr. Ryan Gower, 2016-2020
Mr. Roger Eddy (Interim), 2020-2021
Dr. Zahi Atallah, 2021-2023
Ms. Tona Ambrose, 2023-Present