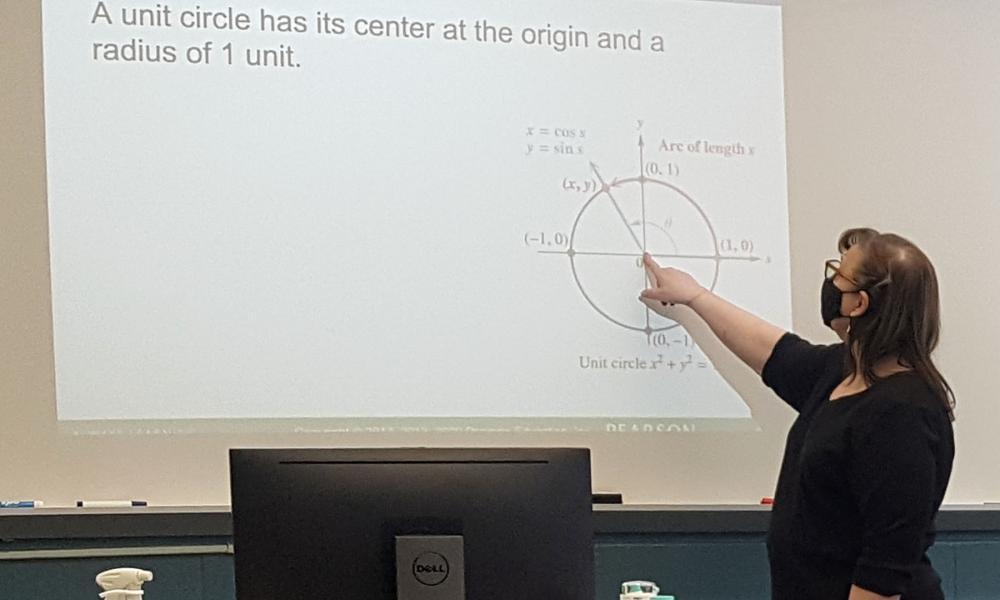 May 14, 2021
Olney Central College is offering three summer hybrid math courses students can complete in just 6 weeks.
MTH 1105 Trigonometry will meet from 8 to 8:50 a.m. and MTH 1102 College Algebra will meet from 9 to 10:50 a.m. OCC is offering MTH 1103 Liberal Arts Math for the first time as a summer course. The class, which meets math requirements for graduation, will be held from 11 to 11:50 a.m. 
All three courses will meet Monday through Thursday, from June 7 to July 19, with Instructor Lisa Benson.
High school graduates can enroll in the courses and get a jump on math requirements needed for their degrees. The classes also are ideal for students who are home for the summer and want to pick up a math class that will transfer to their current college.
Successfully completing the Trigonometry and College Algebra courses during the summer will prepare students to take Calculus I in the fall.
To register or for more information, contact Student Services at 395-7777.