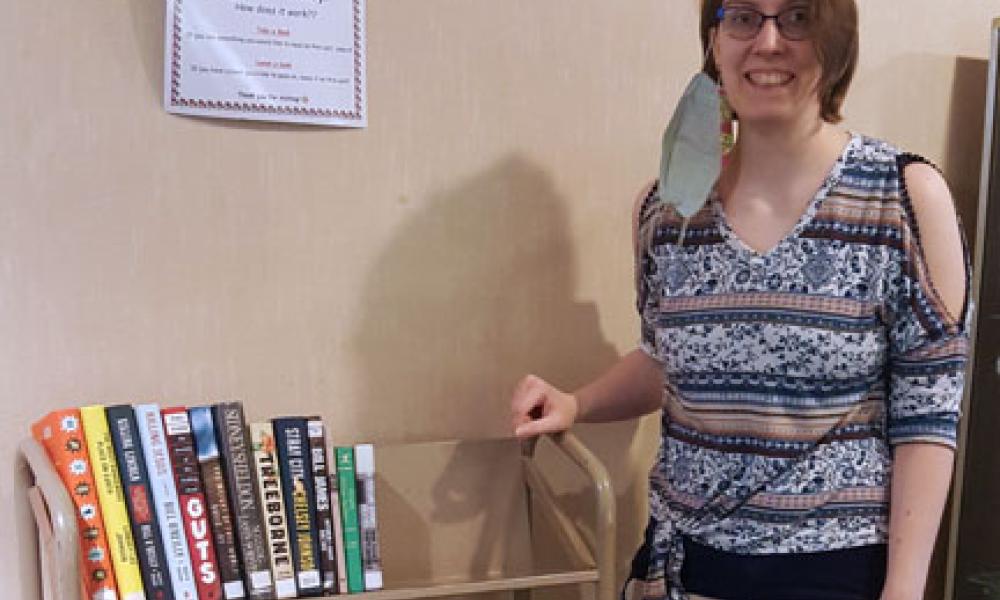 Jan 24, 2022
The Anderson Library is providing a new avenue for reading and sharing books at OCC — The Free Little Library Cart.
Located in the library gallery, the cart features a variety of hardback, paperback and even children's books in a variety of genres.
"Our goal is to help inspire a love for reading and build a community among all of our patrons by having them share books that they've read with one another," said Library Assistant Kaitlyn Weger. "We are going to see how it goes for this semester, and hopefully if it goes well, look into creating another space on campus."
Weger is excited to bring the little library concept to OCC.
"I had heard about the free libraries and seen them in other areas. I really liked the idea and wanted to try it here," she said. "It gives students a chance to enjoy reading without having to worry about checking out books or having a library account."
The Free Little Library is already drawing interest.
"I have been checking on it and it looks like people have already been dropping off and taking books," Weger said.
She invites students, faculty, staff and area residents to stop by and browse the selection.
"They might see something on the cart they like," she said. "They can grab or leave as many books as they like and keep them as long as they want."