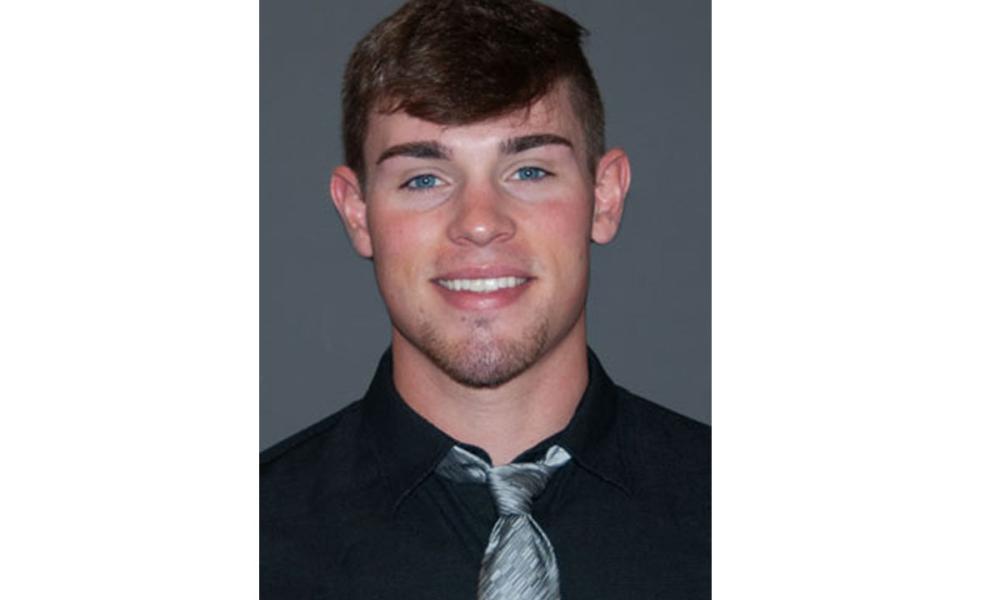 Jun 30, 2022
Olney Central College student Camden Cowger, of Albion, has been named to the All-USA Illinois Academic Team by Phi Theta Kappa, the international two-year college honor society.
Cowger was recognized for his accomplishment, receiving a medallion and certificate at the annual Phi Theta Kappa All-USA Illinois awards banquet at the President Abraham Lincoln Hotel in Springfield. Cowger was selected from among community college students across the state on the basis of academic achievement, volunteer work, campus activities, honors and awards.
Students also must submit a short essay explaining why they chose to start their higher education at a community college and to describe their most significant academic endeavors thus far in their college lives.
"Hearing I was selected for the All-USA Illinois Academic Team was a thrill," said Cowger, a member of the OCC baseball team. "Academics have always been important to me as I was also the salutatorian of my graduating high school class. To put in countless hours studying and sacrificing sleep while also keeping up with sports is a relief as well as an honor to see the hard work pay off. I am very humbled to receive this achievement and hope this will help inspire other student-athletes that your academic life is just as important as your athletic career."
After graduating, Cowger plans to transfer to either Murray State University or the University of South Florida in hopes of pursuing his dream career in the medical field. He plans to major in exercise sciences with a minor in nutrition.
"I've always wanted to be an orthopedic physician to work with and help athletes, although over the past few years becoming a trainer has intrigued me as well," he said. "Attending a university, becoming more educated, and discovering what all opportunities are available will help me decide which course I would like to take. I grew up playing sports as I was a multi-sport athlete in high school as well as a college athlete. Sports and fitness are my passion; therefore, I feel this future is perfect for me."
The All-USA Illinois Academic Team is sponsored annually by Phi Theta Kappa, USA Today and the American Association of Community Colleges.
The All-State Academic Team is a division of the Academic All-USA Team for Community, Technical and Junior Colleges. It seeks to honor outstanding community college students who show intellectual rigor in their course of study, demonstrate academic, leadership and civic growth and who extend their community college education to better themselves, their schools and their communities.
Cowger enjoys attending OCC and being active in the Phi Theta Kappa chapter.
"PTK has motivated me to work harder and become more dedicated to my academic life," he said. "It is an honor to even be a part of the club. I also enjoyed how involved PTK is with the college. I believe as a student this helps and motivates me to take leadership and be a role model to other students and my peers."