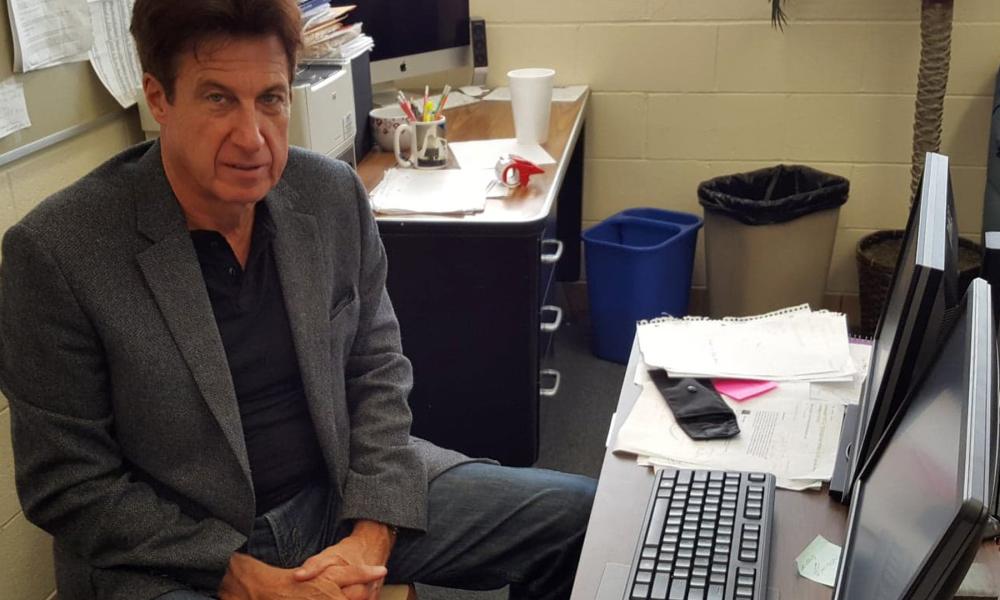 Nov 15, 2023
Olney Central College Professor David Denton will explore the most recent developments in the assassination of President John F. Kennedy during a presentation at 6 p.m. on November 21 in the Dr. John D. Stull Performing Arts Center at OCC.
The event will mark the 60th anniversary of Kennedy's death, which coincides with OCC's opening. Students were just a little over two months into the semester when Kennedy was fatally shot on November 22, 1963, as his motorcade traveled through Dealey Plaza in Dallas, Texas. Denton said the memory remains vivid for many in OCC's first class, who can still recall sitting in the library or Student Union when the shocking news broke.
"We will be discussing the significance of this traumatic event in U.S. history and where we stand today," Denton said. "We will review recent developments including revelations by former Secret Service agent Paul Landis."
In a recent interview with the New York Times, Landis' contradicts the Warren Commission's finding that Kennedy was shot by the same bullet that also injured Texas Gov. John Connally, who was riding in the front seat of the presidential limousine.
"Landis has gone on record saying he found another bullet in the back seat of the limo Kennedy was riding in," Denton said. "If what he is saying is true, it pretty much destroys the single bullet theory in the case."'
Landis' claims are facing scrutiny, but Denton says they have generated attention.
"Landis has changed his story over the years and there are some questions about his credibility," Denton said. "He is going to appear at a conference in Pittsburgh this month and it will be interesting to see what he says then."
Denton's presentation is open to the public and will be available across the country through a Zoom live stream. He also has invited other experts on the assassination to participate in the discussion via Zoom.
Denton is nationally known for his extensive research into the Kennedy assassination. He has devoted more than 30 years to the subject, interviewing several people associated with the case and reviewing hundreds of documents relating to both Kennedy and Lee Harvey Oswald. He has written numerous articles and in 2020 published a collection of his works, Essays on the Assassination of President John F. Kennedy.
Earlier this year, Denton was featured on The History Channel in an episode of History's Greatest Mysteries, which focused on JFK's assassination.
Denton has hosted and participated in several conferences exploring the events surrounding Kennedy's death. He is both an organizer and presenter for the JFK Assassination 60 Years Later conference scheduled for Nov. 16-19 in Dallas, Texas.
Denton teaches a course on Political Assassinations of the 1960s, which explores the deaths of President John F. Kennedy, Robert Kennedy and Martin Luther King Jr.