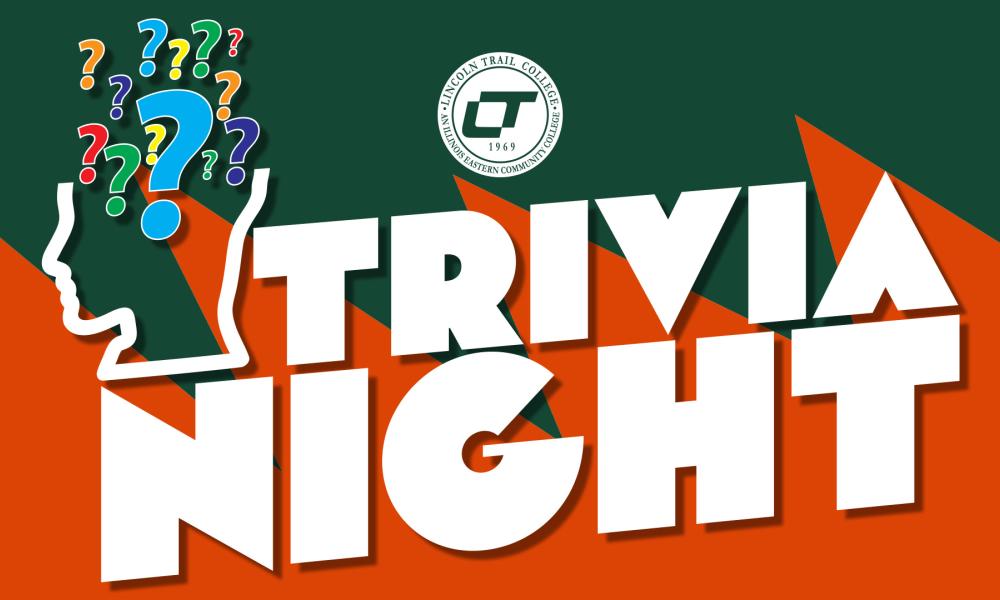 Jan 04, 2023
Lincoln Trail College will host its annual Trivia Night on February 1 at 6 p.m. at the Statesmen Grill.
The competition will consist of ten rounds with ten questions in each round. Trivia questions will cover all areas of knowledge, including geography, entertainment, music, history, literature, sports, current events, and politics. 
Teams can be made up of three to six people and the cost is $50 per team. The fee includes mulligans and snacks and drinks will be provided. 
The event serves as a fundraiser for the LTCares pantry, which provides food and personal care items for students at the college. 
Teams can register for LTC's Trivia Night by contacting Cyndi Boyce at 618-544-8657 ext. 1144 or emailing her at boycec@iecc.edu.