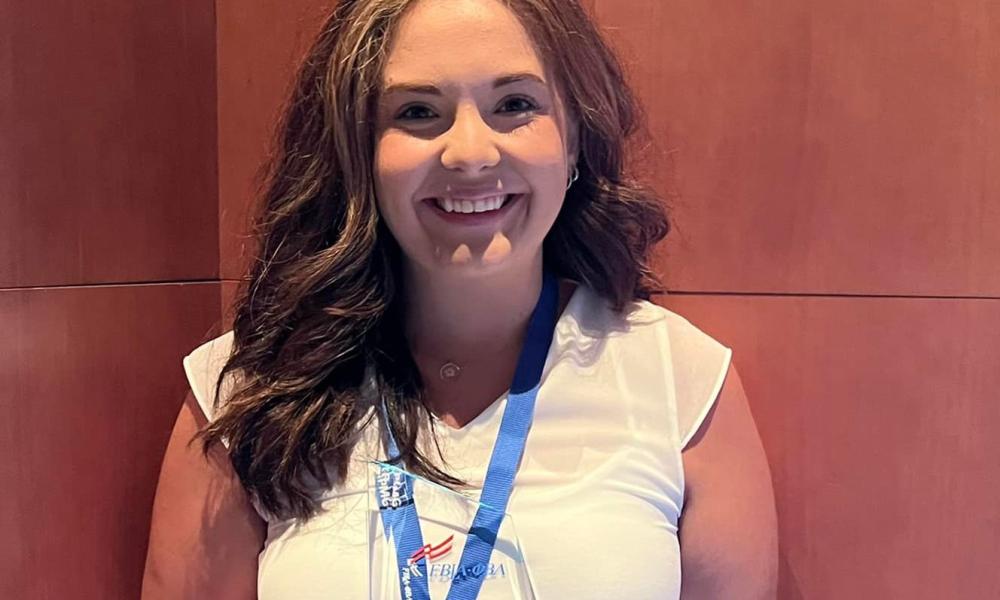 Jul 20, 2022
Lincoln Trail College's Mackenzi McIntosh ('22) finished seventh in the nation at the Future Business Leaders of American Collegiate National Leadership Conference in Organizational Behavior and Leadership. The six people that finished ahead of her were all students from four-year universities.
 
"Placing at the national level was a huge honor for me, but I was also just really excited for our new FBLA chapter and for Lincoln Trail," said McIntosh. "Even at the state level, we were competing against larger four-year universities, like University of Illinois, and when you open that up for the entire nation, it broadens the competition that much more. I wasn't really expecting to place at the national level after getting fourth at state, but Amie [Mayhall] and I were very excited when they called my name!"
 
McIntosh completed tests to earn her seventh-place finish. She was one of three LTC students that qualified for the National Conference. Altogether, more than 900 college students from across the nation competed at the conference.
 
"It was so exciting to hear Mackenzi called to the stage for her achievement," said program advisor Amie Mayhall. "My heart was palpitating waiting as they called starting with 10th place. I am so proud of her and her drive to help start the organization at LTC and step out of her comfort zone to compete. This achievement will definitely be something to set her apart from others on her resume. When students place at the state and national level it is indicative of quality education taking place within the doors of the institution. As the instructor, advisor, and mentor, events such as this make me beam with pride for the students as they get rewarded for their hard work!"
 
Spring 2022 was the first semester of the FBLA Collegiate program at Lincoln Trail College. It is dedicated to inspiring and developing the next generation of leaders by preparing members for careers in business and business-related fields. Mayhall says the organization helps students build resumes, learn about potential career paths, build relationships, and utilize knowledge in manners outside of the classroom. "At the local level, we have business meetings, host speakers, network, and participate in community service. At the state level, there are leadership conferences to learn from speakers, network with other chapters, and compete in business competitive events."
 
McIntosh graduated with high honors from LTC in May with an Associate in Science and Arts Degree. She's continuing her education at the University of Southern Indiana, where she's planning to study business administration and management. McIntosh says that LTC was essential in her networking with teachers and classmates. She says she formed a special bond with Mayhall and plans to stay in touch with her for years to come.
 
Mayhall says McIntosh is just one example of a student studying business that started at Lincoln Trail College. "Students can complete all of the courses needed for business transfer at LTC. There are also programs available for students that want to go to work right away after completing a degree at LTC like the Office Management program."
 
Fall classes at LTC begin on August 18. Students that want to register for classes can call the College at 618-544-8657.