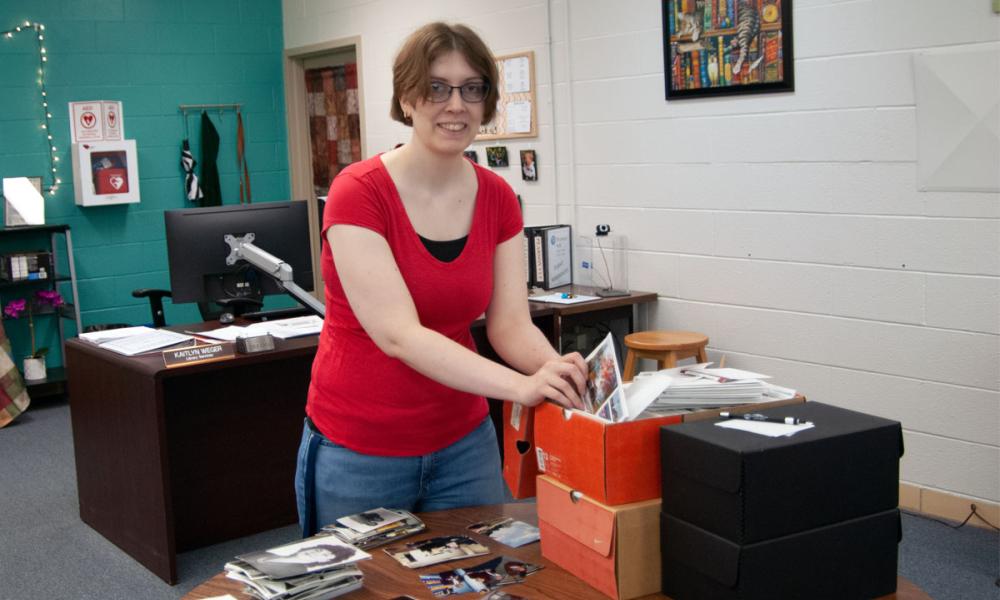 Jul 18, 2022
The Anderson Library is reorganizing Olney Central College's Historical Archives to make items more accessible and easier to locate.
Library Assistant Kaitlyn Weger started the project in early June. The collection ranges from photographs and negatives to old board minutes and video tapes of past productions by the OCC Theater.
"We really wanted to get the items organized so people could find what they are interested in," Weger said. "We're trying to identify and arrange the photographs by departments like Allied Health and Music and Theater."
The photographs date from the construction of Wattleworth Hall in 1972 to around 2010, when the college moved exclusively to digital photography.
"It has been interesting to see how different the college is now and how much things have changed over the years," Weger said. "I didn't know there used to be pool tables in the union until I started looking through the photos. I've enjoyed seeing the older faculty and staff  photos and the people who used to be here."
Once the process is completed, the items will be stored in filing cabinets located in the back of the library near the genealogy collection.
"The items will be available to faculty, staff, students and the public," Weger said. "It should be open for viewing in late July."