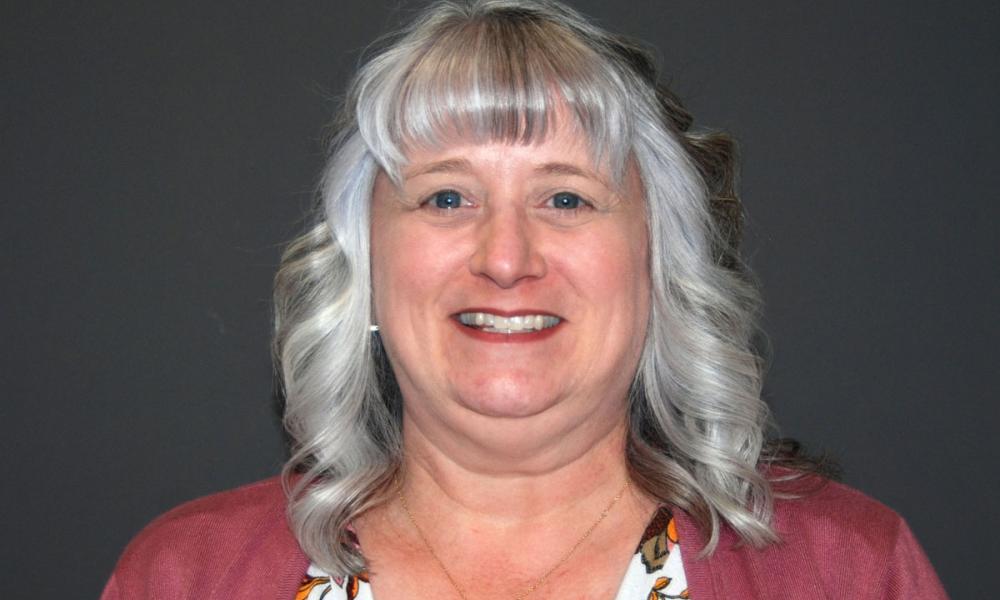 May 19, 2022
Olney Central College Professor Laurel Cutright is serving as the 48th president of the Illinois Mathematics Association of Community Colleges.
Cutright was sworn into office in April, following a one-year term as the organization's president-elect. A member of the association for 21 years, Cutright has served three terms on the IMACC Board of Directors.
Cutright noted, "I am the third faculty member from OCC to serve as president, which is pretty awesome. Out of 48 community colleges in Illinois, to have three presidents from OCC — to me that is pretty impressive."
Past presidents from OCC include longtime instructor Lisa Benson and retired faculty member Otis D. Shouse, who was a charter member of IMACC.
Founded in 1975, IMACC is a collection of community college mathematics professionals who attend to the ever-changing education needs of students and is a leading voice in forming policy and curriculum in Illinois mathematics education.
"I like the collaboration with faculty members from other institutions across the state," Cutright said of IMACC. "Keeping up to date on the changes in mathematics education and how other schools are implementing them is an essential part of IMACC."
As president, Cutright will be watching for any potential legislation that could impact mathematics education at the community college level. Other responsibilities include planning and overseeing IMACC's annual three-day conference, which is typically held in late March. Cutright will schedule guest speakers and organize the event's breakout sessions.
"I'm looking forward to having a face-to-face conference next year instead of on Zoom or Teams as we have had to do in the past because of COVID-19," she said.
Cutright also will serve as IMACC's delegate to the American Mathematical Association of Two-Year Colleges' conference in Toronto, Ontario this fall and in Omaha, Neb., in 2023.
"The conference provides a great opportunity to learn new teaching techniques and technologies to implement in the classroom," she added.