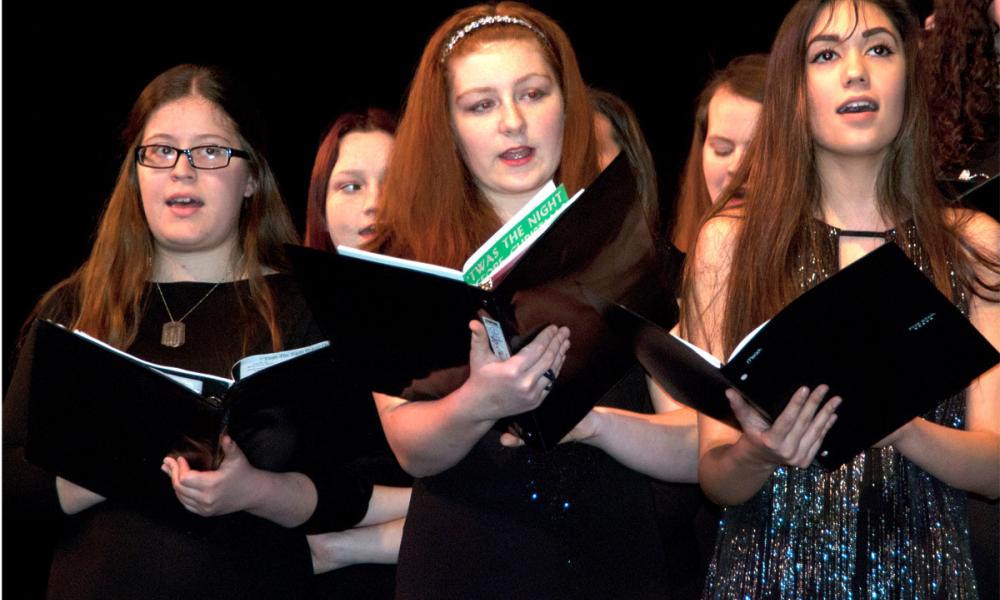 Aug 16, 2022
Olney Central College Director of Choral Activities Dr. Andrew Pittman is excited to announce that the OCC Community Choir will start its 12th season with rehearsals at 6 p.m. on Tuesday, Aug. 23. The first rehearsal will be very informal: some light singing, dates and registration, followed quickly by a pizza dinner.
After a fantastic performance of the Many Moods of Christmas last year with full orchestra at Richland County High School, the OCC Community Choir will return to its own charming little theater with some lighter fare of Holiday Pop tunes and traditional favorites.
Rehearsals will be held at 6 p.m. on Tuesdays in the OCC Choir/Band Room 216 on the second floor of Wattleworth Hall. High school age and older are welcome to join. The only requirements are the ability to match pitch, a positive attitude, and the desire to sing.
The choir will present its annual Christmas Concert at 7 p.m. on Friday, Dec. 9 in the Dr. John D. Stull Performing Arts Center.
To register, call 618-395-7777, or simply attend the first rehearsal.