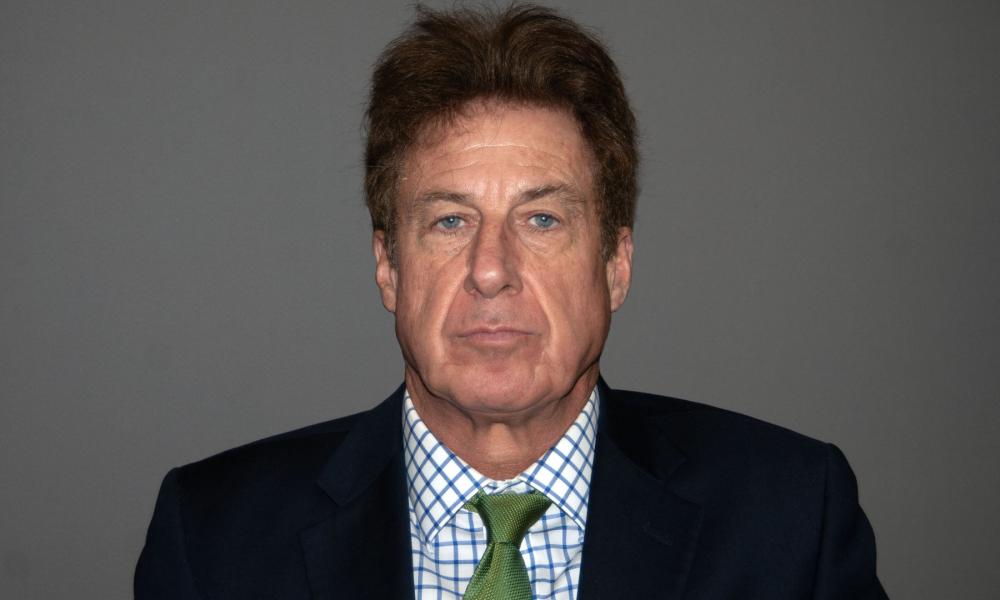 Nov 17, 2022
Olney Central College Professor David Denton will appear in two upcoming episodes of History's Greatest Mysteries on The History Channel.
Hosted and narrated by Laurence Fishburne, the show delves into a wide range of historically compelling topics and the mysteries surrounding them. Recent episodes featured the Lindbergh Baby kidnapping, the disappearance of Jimmy Hoffa and the Chicago Tylenol murders.
"They like to have historians and professors participate in the discussions," Denton said. "They saw my background, the presentations and conferences I have been involved with and contacted me. After speaking on the phone, they decided to have me come out to the studio in L.A. for the taping."
On Oct. 24, Denton traveled to California where the show's producers interviewed him for an episode exploring the assassination of President John F. Kennedy. While in the studio, they also asked him to read dialogue and provide historical context regarding the 1930 disappearance of New York State Supreme Court Justice Joseph Crater.
"I did four and a half hours of interviews for the two shows," Denton said. "The first half was devoted to the JFK assassination and the second was related to Judge Crater."
Denton has spent 30 years researching Kennedy's assassination. He has interviewed several people associated with the case and has reviewed hundreds of documents relating to both Kennedy and Lee Harvey Oswald. He has written numerous articles on the subject and in 2020 published a collection of his works, Essays on the Assassination of President John F. Kennedy.
Denton also has hosted and participated in several conferences exploring the events surrounding Kennedy's death. Later this month, he will be a presenter at the annual JFK assassination conference in Dallas, Texas.
In his interview for History's Greatest Mysteries, Denton shared insights and discoveries made during his extensive research.
"I had a chance to look at the show's transcript and they presented different theories on the assassination including some I don't agree with," he said. "They gave me the chance to share my ideas on the assassination. I also had an opportunity to comment on the theories and their validity or lack thereof."
Among the theories Denton refutes is speculation that foreign governments actively participated in JFK's killing.
"They asked me to comment on the theory that Fidel Castro participated in the assassination plot in revenge for the potential plots made against him by Kennedy. I pushed back strongly on that. Documents show that Kennedy wasn't aware of plans to kill Castro and didn't order them. They also asked about Russian involvement, which I disagree with in light of the overtures that were being made toward peace in 1963, and the signing of a nuclear test ban treaty. A 1967 declassified document from an informant in the Kremlin reported that the Russians actually mourned Kennedy because they felt he was someone they could work with."
Denton also sent the show's producers two declassified documents which dispute Russian involvement in Kennedy's death.
During the taping, Denton also discussed Oswald's involvement. Research has led Denton and others to questions the Warren Commission's findings that Oswald acted alone in Kennedy's death.
"Everything I have looked at suggests Oswald thought he was a low-level intelligence officer infiltrating a plot to assassinate Kennedy," Denton said. "He certainly didn't know he was going to be a patsy."
According to Denton, "A Secret Service agent, Abraham Bolden, is on record as saying there was another assassination plot against Kennedy in Chicago which failed due to information provided by an informant named Lee."
In his interview, Denton also shared research which connects Oswald to Clay Shaw and Jack Ruby, who was arrested for Oswald's murder.
"According to an agent, Ruby is reported to have said on the day of Kennedy's death he was going to 'watch the fireworks,' which indicates he had foreknowledge of the assassination," Denton added.
The History Channel plans to air the JFK episode in January or February 2023 with the Judge Crater segment to follow in March.