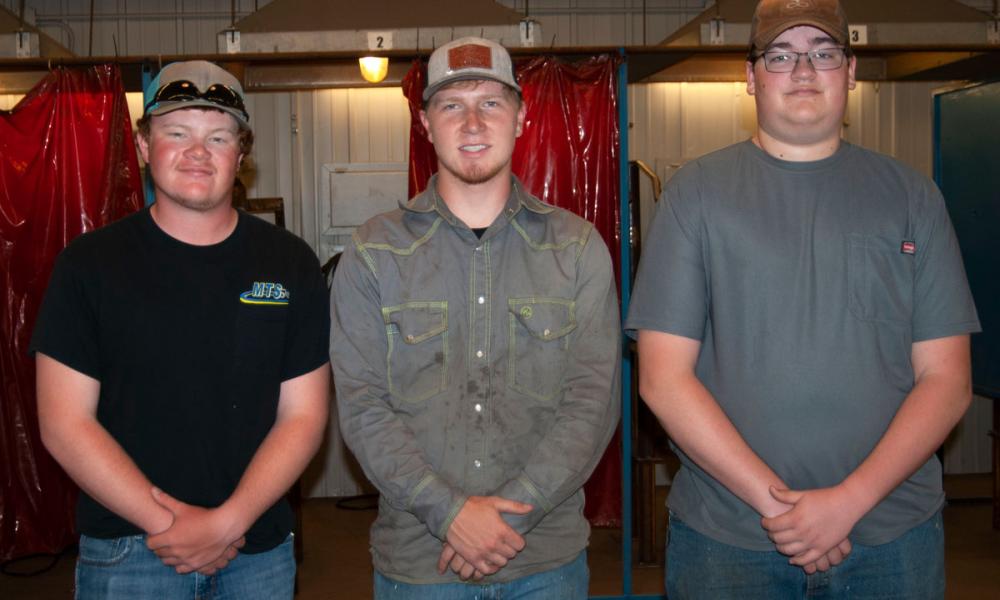 Jun 21, 2022
Olney Central College student Tyler Dowty is one of 16 finalists selected to compete in the 2022 Project MFG National Welding Competition in Wichita, Kan.
Dowty was among 78 competitors from 13 states who participated in the qualifying round. The Claremont resident received a $500 cash award for advancing with the chance to win $10,000 at nationals on June 28 at Wichita State University Tech.
"I was pretty happy learning I was selected," said Dowty, who just completed his first year toward an associate degree in welding. "I thought the welding process was difficult and we really had to challenge ourselves. I've learned a lot about welding while I've been in the program. This was a chance to prove myself as a welder and to get better at it."
Dowty's classmates Lane Bradley, of Newton, and Jacob Taylor, of Olney, also participated in the challenge. Taylor was one of eight students selected as alternates to the national competition.
"It was a cool opportunity," Bradley said. "It was a chance for us to prove ourselves against the big welding schools."
Project MFG executes skills competitions designed to restore America's manufacturing prowess and attract new talent to skilled trade fields. The tournament-style competitions give hands-on experience in problem-solving and technological aptitudes required for success for the next generation of machinists, welders, programmers, mechanics and fabricators.
For the competition, students had to follow blueprints and Welding Procedure Specifications to fabricate a stainless-steel pressure vessel. Materials were shipped to OCC and the students completed their projects in the Welding Lab before returning them for judging. The vessels were tested for leaks and judged on appearance and fit up.
"I thought it was a neat idea," said Welding Instructor Curtis Marshall. "Everyone from across the country could participate without having to travel to one location. I'm proud of the guys for doing this. It wasn't required and they did it on their own time. It was a good way to showcase their welding skills and get experience reading blueprints."
He added, "I think it is a good reflection on the program when one of our students is chosen as a finalist. It shows we have a good, solid program."