The Bobcat Den is a multi-use building located on the west end of Frontier's campus.  Inside, you will find the college bookstore, fitness center, and Frontier Perks coffeehouse.  Select from the menu above to learn more.
The Bobcat Den is located at 130 Market Avenue (Fairfield, IL 62837).  Residents of the community may recognize the building as the former movie theatre in Fairfield.  The Frontier Community College Foundation purchased the building in late 2014, and The Bobcat Den was officially opened in December 2015. 
The public is welcome to visit The Bobcat Den during our business hours! Grab a crafted beverage from Frontier Perks, utilize the two-level fitness center or take a fitness class, or check out the apparel and gear available in the bookstore.
Follow The Bobcat Den on Facebook here to stay updated!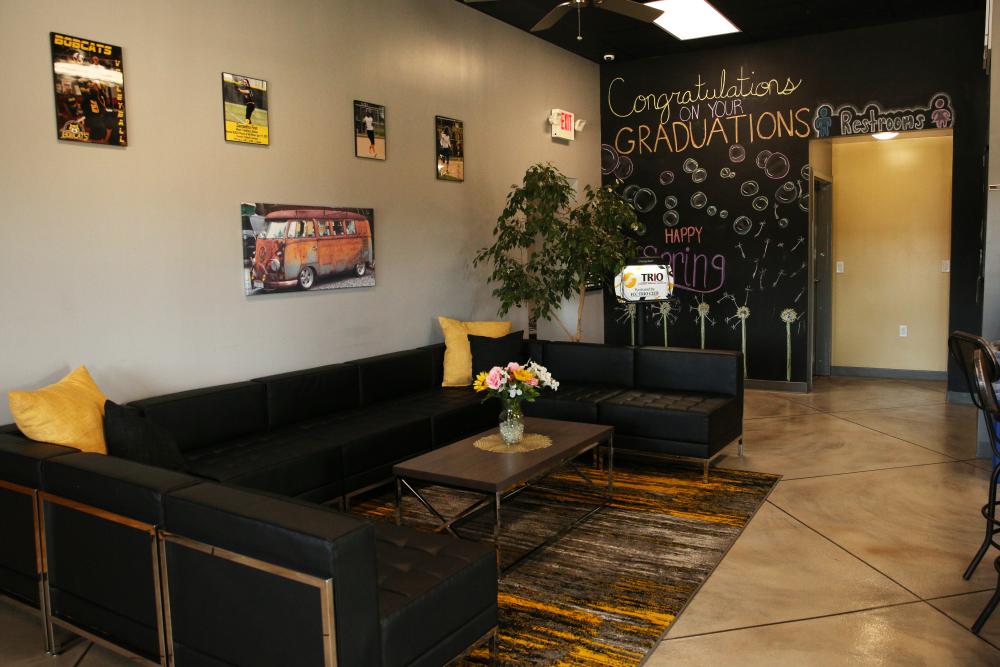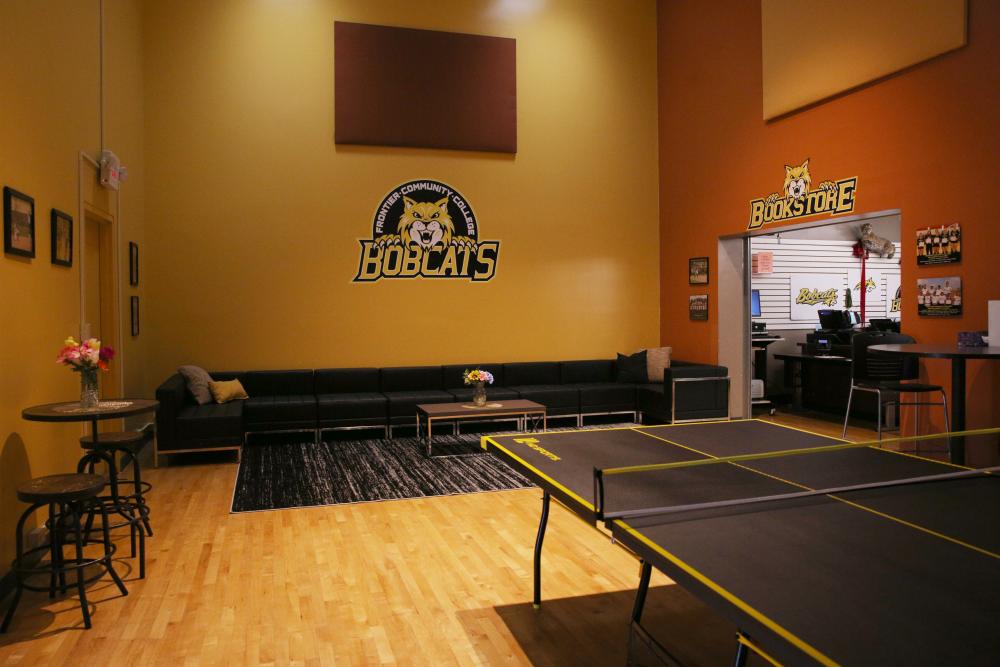 Students and visitors can visit the college bookstore during business hours to purchase merchandise and pick up & return textbooks to the FCC Bookstore. The bookstore sells various kinds of merchandise, including T-shirts, sweatshirts, activewear, hats, and more. For textbook information, visit the bookstore website here.
Bookstore Hours:
Monday-Friday, 7:30AM-4:00PM