Are you looking to enroll in a degree or certificate program at Frontier Community College?  We would love to have you join us! Our Advisement department is here to help you every step of the way, from program and career exploration to graduation day and beyond.
Before enrolling in a degree or certificate program, students must first schedule an appointment with an academic advisor through FCC's Student Services office.  Advisement is an essential step in college education to make informed and educated decisions.  Advisors also ensure you are earning all necessary credits to apply towards your chosen degree or certificate program.
Eric Resor
Academic Advisor - Transfer & Pre-Nursing
Eric Resor has been advising students at FCC since 2012.  Resor works specifically with students who are pursuing an Associate's Degree and plan to transfer to a 4-year university afterwards.  Students who plan to join the Associate Degree in Nursing Program will also by advised by Resor while completing pre-requisite classes.
Resor will ensure that Transfer students are completing all necessary classes in order to graduate in a timely manner and continue their education afterwards.  Have a major or area of study in mind? Resor will also help you gain early exposure through elective courses, which can give you a head start in your chosen field.
Contact Eric at 618-842-3711 ext. 4106 or resore@iecc.edu.
Kara Blanton
Academic Advisor - Career & Technical Education
Kara Blanton has been advising students at FCC since 2007.  Blanton works with students who have chosen a Career & Technical Education (CTE) program on Frontier's campus.  During their time in one of the CTE programs, students will be advised to ensure they are on track to completing the degree or certificate and prepared to enter the workforce.
Frontier's CTE programs include:
Automotive Technology
Basic Nurse's Assistant (CNA)
Certified Medical Assistant
Electrical Distribution Systems
Graphic Arts & Design
Medical Laboratory Technician
Phlebotomy
Blanton works closely with faculty members to stay informed and up-to-date on each program's requirements and developments.  Her knowledge and expertise of all CTE programs also helps students during the advising process, as she can help an individual match their skills and interests with available programs and career opportunities.
Contact Kara at 618-842-3711 ext. 4107 or  blantonk@iecc.edu.
Julie Bullard, Program Advisor
Nursing
Julie has been with IECC since 2006.  She started at FCC working in the adult education building with the literacy program, then transferred roles in 2007 to become the Nursing Program Advisor on the FCC campus. She advises nursing students, evaluates placement test scores and advises students of impact on ranking and/or remediation options, in addition to administering pre-admission testing. She enjoys working with students and faculty to ensure the students' success in the associate degree nursing program. Julie holds an Associate in Science degree from Frontier Community College and obtained a Bachelor of Business Administration through McKendree University in 2012. 
Contact Julie at 618-842-5299 ext. 4520 or bullardj@iecc.edu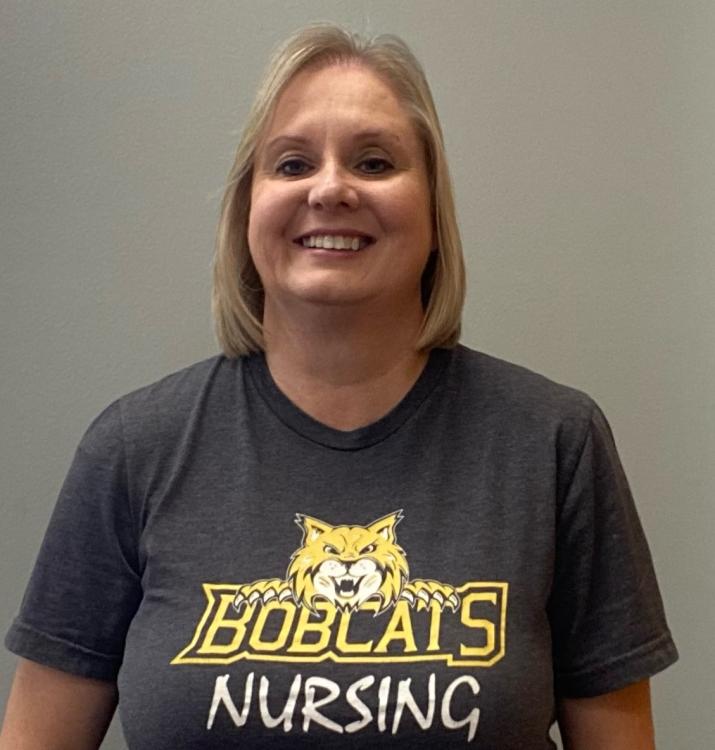 Annie Lankford
TRIO Student Support Services Academic Counselor
Annie has been the Academic Counselor for TRIO SSS at FCC since 2014. Prior to this role, she was an Administrative Assistant in the Financial Aid Department at FCC for 2 years. Annie holds an Associate in Science Degree from Frontier Community College and a Bachelor of Science Degree in Marketing from the University of Southern Indiana. Annie was in TRIO Student Support Services when she attended FCC as a student.
Contact Annie at 618-847-9140 or lankforda@iecc.edu
TRIO Student Support Services is a 100% federally funded program from the U.S. Department of Education that works to serve income eligible, first-generation students, and/or students with special needs to be academically successful.