Since Frontier Community College was selected to receive the nearly $2.5 million grant, several developments have been made to the campus.  The additions and improvements will enhance the learning environment for students and offer work-based learning experiences to support several in-demand healthcare occupations.
To ensure sufficient capacity for science instruction, FCC will update its existing science lab that is housed in Mason Hall.  The grant will also provide for a new science lab, as well as a new Medical Laboratory Technician lab.
These projects have been a work of collaboration between the Title III team, administration, maintenance, and external suppliers and contractors.  Read below to learn more about project developments and work in progress.
Faculty Recording Studio
To assist FCC faculty members with creating online course content, the Title III grant will provide a recording studio on campus.  The faculty recording studio will allow instructors to create a better learning experience for online students, and it will allow them to record class lectures or lessons at their convenience.  For students, recorded lectures will be especially helpful to those who are visual or auditory learners but are not taking the class in a face-to-face format.
In December 2019, the Title III team decided to construct the recording studio in the Learning Resource Center.  The library already had several technology tools that could be conveniently used in the studio, and it also provided a quiet environment that would allow instructors to record lectures without being disturbed.
January 2020
A storage area near the north end of the Learning Resource Center is cleaned out to prepare for renovations.  A wall was then built to divide the storage area into two: one end to remain a storage space for the LRC, and the other end to become the faculty recording studio.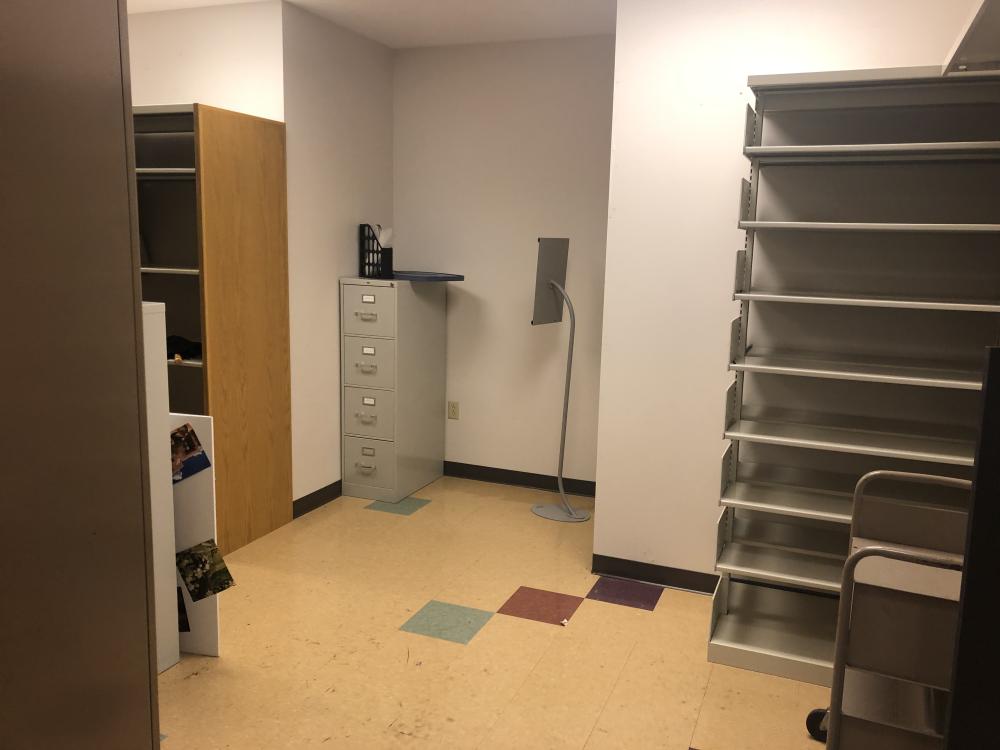 February 2020
After the dividing wall was constructed, the maintenance department painted each studio wall black.  The dark color will provide a better image when faculty record lectures using a Lightboard or other supplemental materials.  Black walls also allow for the use of studio lighting without creating shadows or reflections.
Medical Laboratory Technician Lab
Because a new MLT program was included with the Title III grant, sufficient learning environments are also necessary.  FCC is therefore creating a lab exclusively for the MLT program where students will receive a blend of classroom lecture and hands-on experimental learning.  The Title III team ultimately decided to renovate an existing classroom into the MLT lab, which will provide plenty of space as well as storage for program equipment and tools. The lab will be housed in Room 21 of Mason Hall on FCC's campus. 
January 2020
Title III team members Carol Dreith and Jennifer England finalized the Room 21 location for the MLT lab.  Dreith is working with Architecture & Design Group (ADG), LTD, an architecture firm based in Mt.
Carmel, to convert the classroom into a laboratory.  ADG is in the initial drawing stages, but the classroom will be fully completed by July and ready for the first cohort of students for the Fall 2020 semester.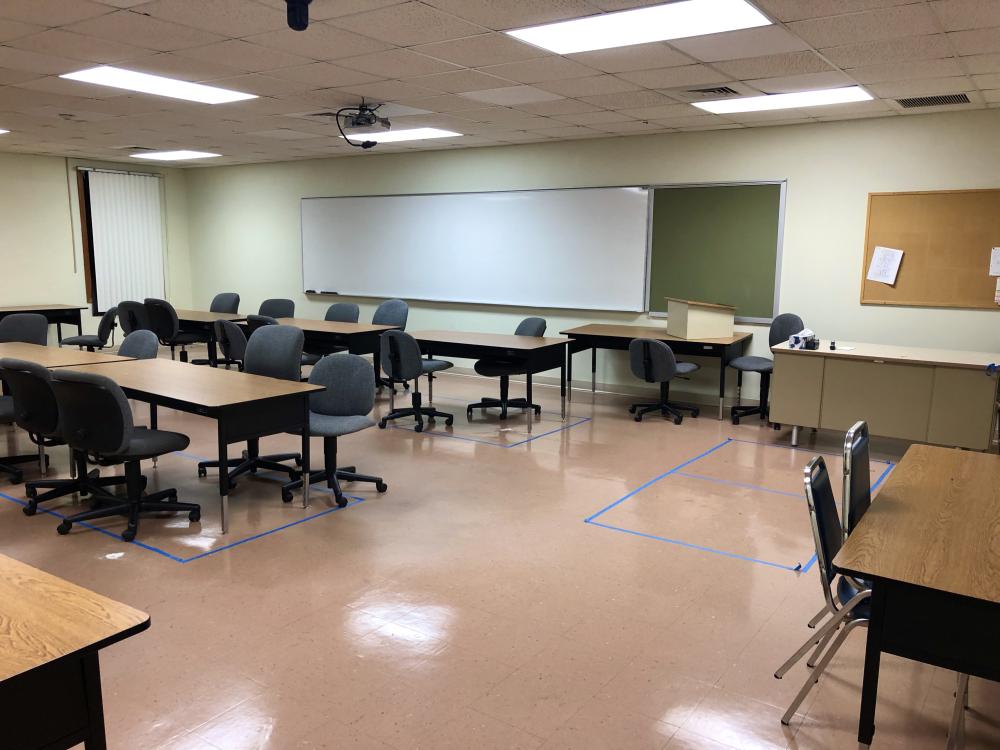 February 2020
Room 21 was cleared out and prepared for construction.  FCC's maintenance department removed the existing flooring so the classroom would be ready for the construction crew in March.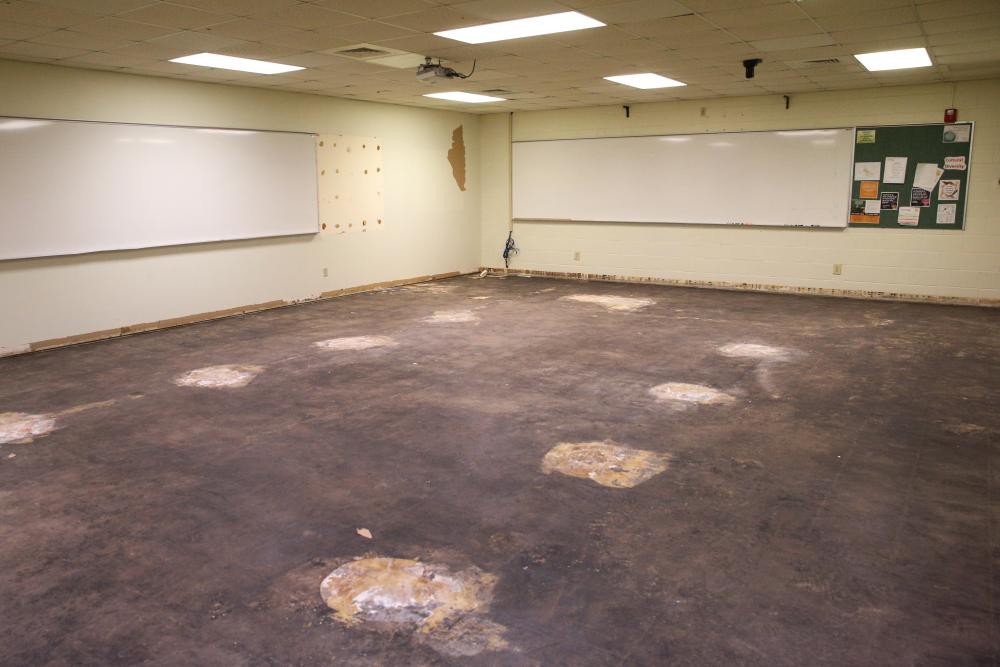 September 2020
Construction was completed in early September 2020 on the FCC Medical Laboratory Technician classroom. The space houses a wide variety of testing and analyzing equipment including Mini PCRs used for DNA analysis. The lab facilitates student clinical skill development in preparation for fieldwork experiences in area health care facilities in Year Two of the MLT program.