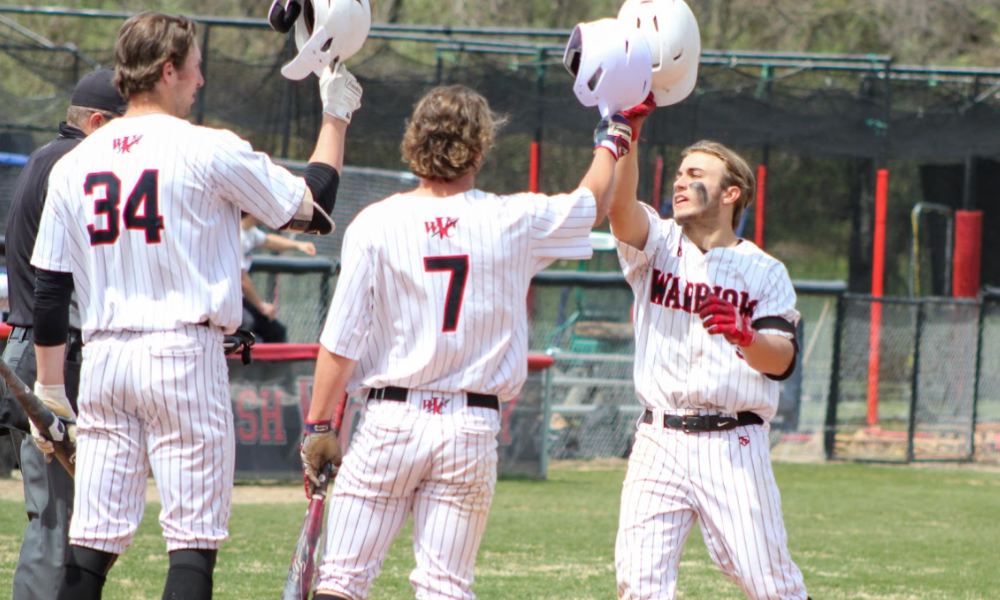 Jun 14, 2022
The Wabash Valley College Men's Baseball Team recently fought their way to the semi-finals of the JUCO World Series. After a stellar season filled with all-star players who were ranked in the top 5 nationally in several categories (see below), the Warriors made it to the national tournament. There were several rounds of nail-biting games, but the Warriors managed to claw their way to the Final Four before falling just short of the Championship in their game with Central Arizona College. The Warriors finished the season with a record of 59-9 and accrued some miraculous statistics along the way. They were 29-3 in Conference, had a TEAM batting average of .396, an on-base% of .504, and hit 82 home runs during the season!
Not only was the team as a whole an impressive unit, but several players also managed to accomplish nearly unthinkable feats as well. Among those players:
-Jacob Bimbi won "Conference Pitcher of the Year" -- 1.33 ERA, 10-1, 74.1 IP, 113K
-Bradke Lohry won "Conference Freshman of the Year" -- .473 AVG, 97H, 9 2B, 5 3B, 9 HR, 56 RBI, 20 SB
-Brian Kalmer won "Conference Player of the Year" -- .429 AVG, 99H, 17 2B, 17 HR, 101 RBI
-Jonathan Hogart and Ryan McCoy (along with the previous 4 players) won All-Conference
-Lohry and Hogart were ranked 2nd and 3rd in the nation for batting average
-Kalmer was ranked 2nd for RBI's
This marked Head Coach Rob Fournier's 26th season with Wabash Valley College. During that time he has had multiple finishes at the national tournament, 14 Conference titles, has achieved a #1 ranking *Nationally multiple times, and won the GRAC (conference) Coach of the Year more than 10 times!