All Programs at LTC
Code
Program Name
Offered At
Gainful Employment
C301
Process Technology (PTEC)
LTC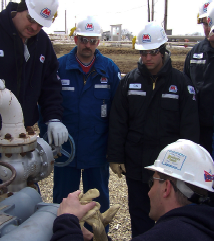 Program Overview:
The Process Technology certificate program prepares graduates for entry-level positions in the process and manufacturing industries, including food processing, power production, water treatment, paper manufacturing, fuel production, and chemical and pharmaceutical manufacturing. Completion of the Process Technology Technician certificate demonstrates a graduate's completion of basic process technology training.
PRINT with Descriptions
|
PRINT
Semester 1
---
Prefix/Num
Title
Info
CR
FA2019
SP2020
Semester 2
---
Prefix/Num
Title
Info
CR
FA2019
SP2020
We recommend that you contact an advisor before enrolling in any program to ensure all requirements are met including total hours associated with transfer courses.
This is a General Education or Elective course to be selected and therefore has no schedule link.