All Programs
(Consumer Information Disclosure)
List of all programs offered. Click on the program name below to learn more about the specific program including an overview and requirements.
Code
Program Name
Offered At
Gainful Employment
C356
Parenting (PARNT)
WVC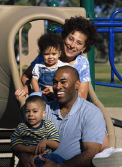 Program Overview:
The Parenting certificate focuses on the social, emotional, academic, and physical growth of children as well as the continuing education for parents and how education builds a better and stronger community. The goals of the program are: increase parental involvement in their children's education as well as their own education; increase student attendance in school; improve parental understanding of learning concepts; increase academic growth; and recognize the need for lifelong learning and education.
PRINT with Descriptions
|
PRINT
Requirements
---
Prefix/Num
Title
Info
CR
FA2019
SP2020
We recommend that you contact an advisor before enrolling in any program to ensure all requirements are met including total hours associated with transfer courses.
This is a General Education or Elective course to be selected and therefore has no schedule link.