All Programs
(Consumer Information Disclosure)
List of all programs offered. Click on the program name below to learn more about the specific program including an overview and requirements.
Code
Program Name
Offered At
Gainful Employment
D274
Industrial Management (INDMG)
LTC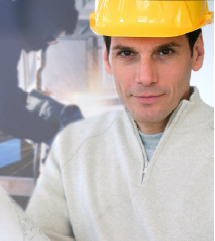 Program Overview:
The Industrial Management degree program (3 certificates* leading to the AAS degree) will provide industry skills ranging from occupational safety and health regulations, total quality management, performance analysis, to manufacturing methods. Graduates supervise and coordinate activities of employees engaged in all phases of a plant operation. The job outlook for industrial management professions is very good. Local, state, and national employment data indicates significant growth in the employment of industrial management professionals. * FOLLOWING ARE OVERVIEWS OF THE 3 CERTIFICATES:
WORKPLACE SKILLS (INDMG C271)
The Workplace Skills certificate program prepares individuals with entry-level employment skills used in business and industry settings. Graduates of this certificate will be proficient in the general skills necessary for quality interpersonal interaction, as well as specific proficiencies in blueprint reading.
MANUFACTURING SKILLS (INDMG C272)
The Manufacturing Skills certificate program is a unique training program designed to provide students with enhanced industrial career opportunities. Students select from directed manufacturing electives to acquire technical training to enhance employment prospects. This certificate was developed utilizing local industry-based skill standards.
SUPERVISORY SKILLS (INDMG C273)
The Supervisory Skills certificate program provides students with effective skills in performance management, motivation, team development and time management—everything you need to manage people effectively.
PRINT with Descriptions
|
PRINT
Requirements
---
Prefix/Num
Title
Info
CR
FA2019
SP2020
We recommend that you contact an advisor before enrolling in any program to ensure all requirements are met including total hours associated with transfer courses.
This is a General Education or Elective course to be selected and therefore has no schedule link.