All Programs
(Consumer Information Disclosure)
List of all programs offered. Click on the program name below to learn more about the specific program including an overview and requirements.
Code
Program Name
Offered At
Gainful Employment
C195
Medical Transcription (MEDTR)
OCC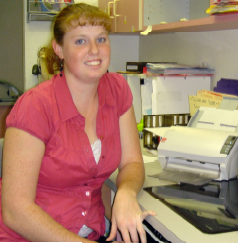 Program Overview:
The Medical Transcription certificate program is designed to prepare medical transcriptionists, medical receptionists, and other related personnel who do not need shorthand as a requirement for employment in medical offices. Jobs are available in this area in hospitals, clinics, doctors' offices, insurance companies, health foundations, local industries, and Illinois state and U.S. government agencies. The demand for well-trained medical transcriptionists is increasing due to the expansion of medical services, medical agencies, and the increase in medical records maintenance.
Program and/or Course Requirements:
Beginning Keyboarding is a pre-program requirement.
PRINT with Descriptions
|
PRINT
Semester 1
---
Prefix/Num
Title
Info
CR
FA2019
SP2020
Semester 2
---
Prefix/Num
Title
Info
CR
FA2019
SP2020
We recommend that you contact an advisor before enrolling in any program to ensure all requirements are met including total hours associated with transfer courses.
This is a General Education or Elective course to be selected and therefore has no schedule link.