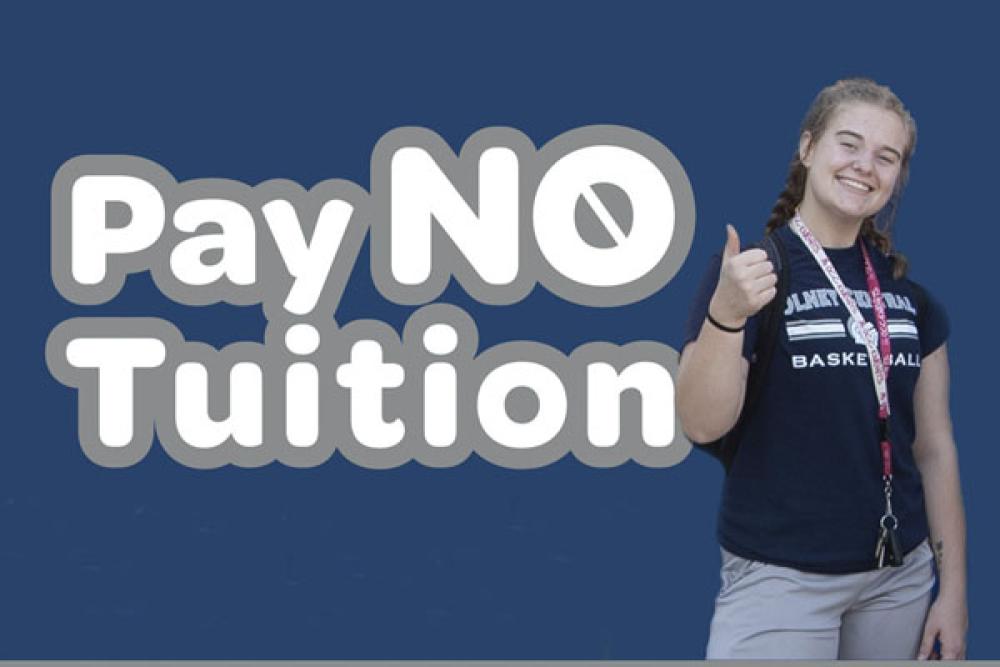 College doesn't have to be expensive and that's why Olney Central College is excited to announce a variety of tuition-free classes this summer. These classes are designed to help college students earn valuable credits they can use toward a degree.
Tuition-Free Classes
Elementary Spanish II (SPN 1121) — This class can help you satisfy part of your foreign language requirement or elective. It is also a good class for education majors. Meets Wednesdays 9-11:50 a.m.
Environmental Biology (LSC 1105) — This course can help you satisfy a life science requirement. Online class.
Women in Literature (LIT 2135) — This class will satisfy a humanities requirement. Online class.
College Algebra (MTH 1102) — This course is required for some business majors. Meets Monday-Thursday from 9-10:50 a.m.
Music Appreciation (MUS 1101) — This course will satisfy a fine arts requirement. Online class.
Registration
Call 618-395-7777 to schedule an appointment with an advisor to register for a class.
Summer 2023 Schedule
Olney Central College's Summer Semester begins June 5 and lasts through July 28. Final exams are scheduled for July 31 and August 1. Other high-quality and affordable classes are available this summer. Check out our schedule to find the classes that are right for you.
Cost
These classes are being offered tuition-free to help students earn valuable credits. Students enrolling in these classes are still responsible for fees, books, and materials.