Overview
Drone technology is one of today's fastest growing industries. From agriculture and public safety to construction and engineering, drone technicians are vital.
Olney Central College's Drone Technology is the only associate degree drone program in Illinois. Working with today's top-end drones, our students gain real-world experience as they become proficient in flying, planning missions for data collection and mastering different photography and filming techniques.
In-class and hands-on instruction, prepares students to successfully complete the Remote Pilot Part 107 certification. 
The Drone Technology Degree prepares students for jobs in industries that use a variety of types of unmanned aerial systems. Students also gain experience building and repairing drones. Students earning an associate degree may transfer to a four-year university to complete a bachelor's degree in drone technology.
The Drone Pilot Certificate prepares students and currently employed individuals looking to expand their skill set for jobs in industries that use a variety of types of unmanned aerial systems. Such industries include: Agricultural; Public Safety; Surveying; Inspection; and Logistics. The certificate program prepares individuals for the Part 107 Commercial Remote Pilot test as well as emphasizes skills required to fly unmanned systems.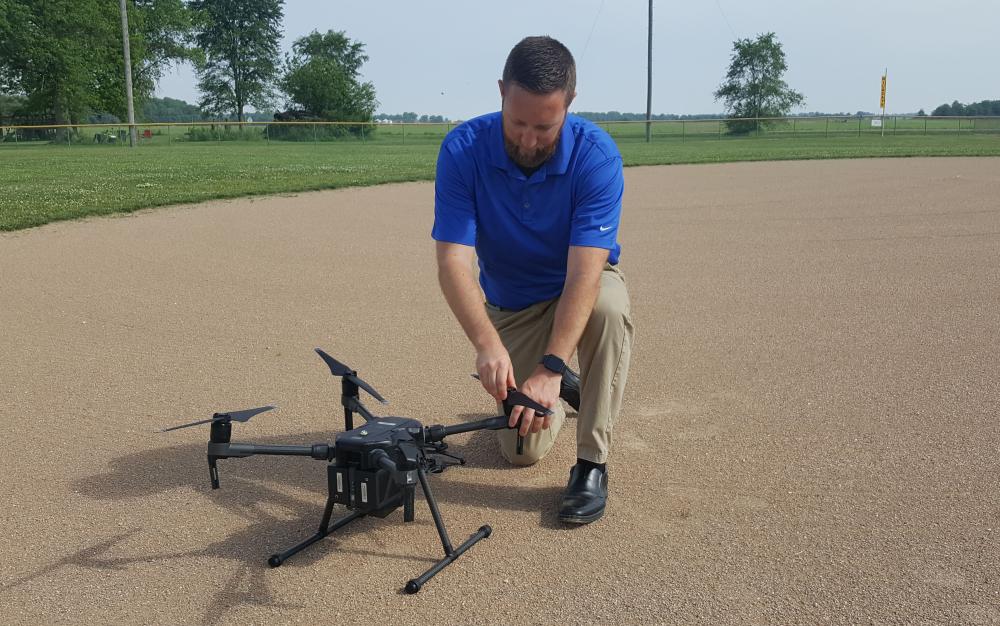 Want to Learn More?
For more information about the Drone Technology Program or to meet with an advisor, call 618-395-7777. 
Title III Program
UAT is a Title III Program supported in part by a five-year grant awarded to Olney Central College from the U.S. Department of Education effective October 1, 2018. The estimated total cost for all project activities is $2,506,775 financed by the grant award of $2,249,968 (90%) and $256,807 (10%) by Olney Central College.