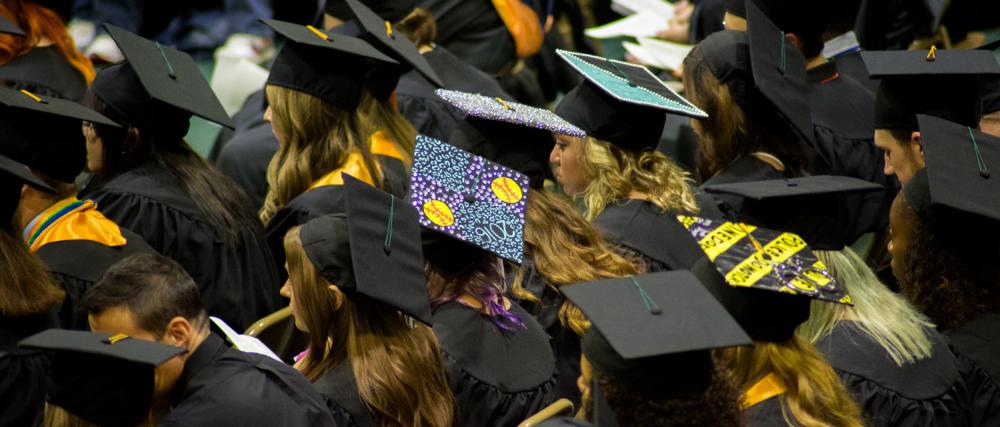 First off, congratulations! Finishing high school is a big step and marks a transition into your future.
We're so happy you've decided to join us at LTC.  
Students will need to take a few actions to get started as a first-time college student.  
Apply – you are already in our system because of dual credit, but we are still missing a few pieces of information.  When students apply to LTC, they indicate an area of study and notify us they are changing their status from being a high school student.  Go to www.iecc.edu/apply.
High school transcript – to verify your change in status from being a high school student, we look for a graduation date on your transcript.  Our local area counselors are great about making sure a graduation date is posted and sending us your transcripts.  Be sure they know your plans so they can submit that document for you.
FAFSA – Hopefully you already filled out your FAFSA (Federal Application for Free Student Aid) back in October, but if you have not filed, please go do so ASAP.  FAFSA assesses what kind of need each student has and identifies what kind of aid they will receive.  The LTC FAFSA code is 001742 and is listed under IECC – Olney.  If you have questions or need assistance, please contact Erica Arnold at 618-544-8657 ext. 1150 or arnolde2@iecc.edu.
Make an appointment for advising – Call 618-544-8657 and ask to make an appointment.  The receptionist will ask you a few questions to determine which advisor you should see.  We suggest making an appointment in the spring or early summer.  As we get close to August, classes can sometimes fill so we encourage students to make appointments early so they do not have a limited selection to choose from.
We're so happy we were able to help you start on college credits at LTC.      
Send your transcript – students need to make sure to send an updated transcript after their last semester grades have been posted.  
Transcript evaluations – when you send your transcript, it will be evaluated by your institution.  If there are questions or issues when trying to get a class to transfer, our advising staff is here to try to help you out.