The Board of Trustees is charged with establishing policy for the financing, governance, operation, and administration of Illinois Eastern Community Colleges. Seven voting members are elected from the District at large, each serving a six-year term. A non-voting student trustee is elected by student referendum to serve a one-year term from April to March.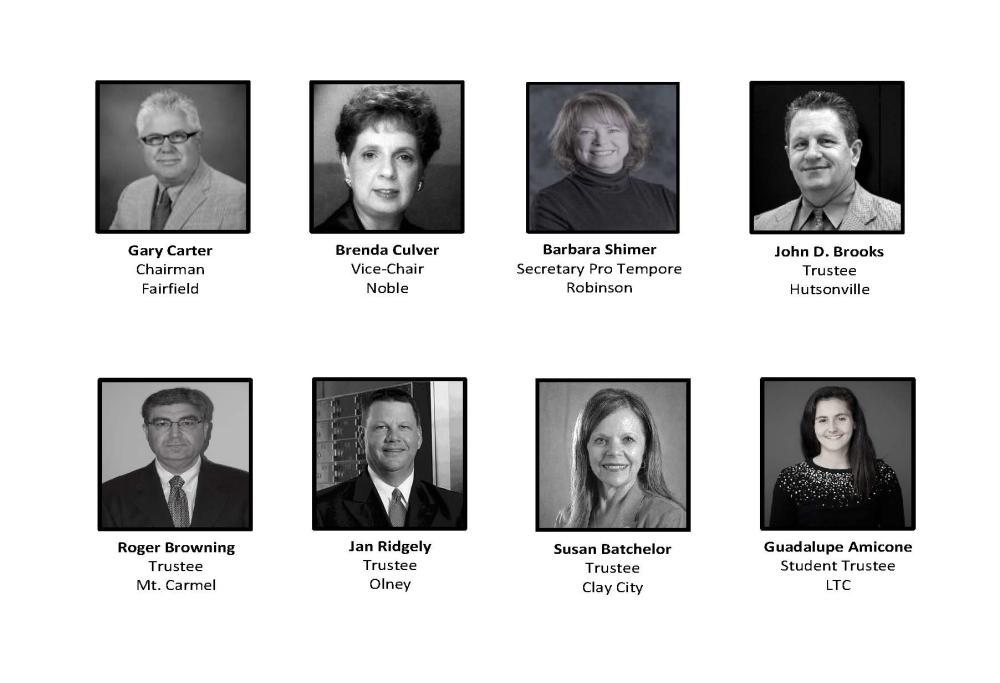 To contact the IECC board please use the following email address boardmembers@iecc.edu.  
We appreciate any comments and feedback, please note we may not be able to respond to all emails.
Ryan Hawkins - Treasurer
Sonja Holtz - Board Secretary and Ethics Officer

TRAINING
State-Mandated Leadership Training 110 ILCS 805/3-8.5
State law requires elected and appointed community college trustees to receive four hours of leadership training during the 1st, 3rd and 5th years of their terms. It is also required by law that each community college district maintains a listing of all board members who have successfully completed the training, as well as those who have not.

                                                                                                                                        Training information updated: 2/1/2023
Board Member

End of Term

Leadership Training

1st Year

3rd Year

5th Year

Susan Batchelor

2025

COMPLETED

NOT APPLICABLE

NOT APPLICABLE

John D. Brooks

2025

COMPLETED

COMPLETED

 

Roger Browning

2025

COMPLETED

NOT APPLICABLE

NOT APPLICABLE

Gary Carter

2029

COMPLETED

COMPLETED

 

Brenda Culver

2029

COMPLETED

COMPLETED

 

Jan Ridgely

2027

COMPLETED

 

 

Barbara Shimer

2027

COMPLETED